SBP committed to facilitating Overseas Pakistanis: Reza Baqir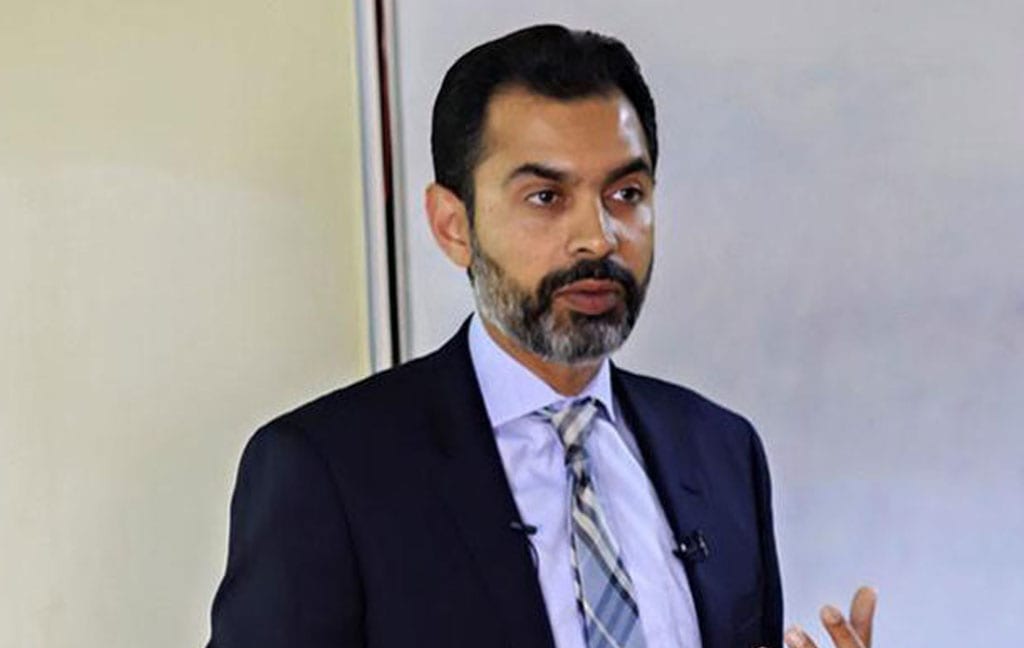 KARACHI: Governor State Bank of Pakistan Dr Reza Baqir said that the central bank is fully committed to facilitating overseas Pakistanis to remain financially connected with their homeland.
He was speaking to Overseas Pakistanis in a webinar organised by the Pakistan Embassy in Washington D.C. Pakistan's Ambassador to United States Asad Khan highlighted that the government attaches highest importance to serving the Pakistani-American diaspora who play a crucial role in national development.
He mentioned the government had taken a number of steps to facilitate Pakistanis living abroad. He noted the significant role played by Pakistani-American community, which is the third-largest contributor of remittances.
While briefing the audience about the state of the economy, the governor remarked that the decisive measures taken by the central bank and the government before the COVID-19 pandemic had helped address the balance of payments crisis.
READ MORE: Overseas Pakistanis can open Roshan Digital Account in Euros
He said the steps had placed the economy on a stronger footing and help to provide room for policy action to combat the pandemic. He discussed the various measures taken by SBP and the government during the pandemic to safeguard common people and businesses and expressed confidence that the economy would resume along the path of stability and recovery.
Dr Baqir said that SBP is focusing on facilitating them by providing a secure and efficient financial system through digital means. He outlined SBP's commitment to a digital financial ecosystem that would feature efficient and secure payment and banking systems in the country.
He said the SBP and the government are actively working for further facilitation of overseas Pakistanis by increasing their access to financial markets in the country.
He said the SBP is working for the facilitation of home remittances, increasing investment in Pakistani capital markets, industry, real estate and fulfilling the lifestyle needs of non-resident Pakistanis. He highlighted the recent launching of the Roshan Digital Account by the prime minister.
Deputy Governor Policy Dr Murtaza Syed gave a detailed presentation on the Roshan Digital Accounts to the participants. He informed that for the first time in Pakistan's banking history, Overseas Pakistanis have been provided an opportunity to remotely open bank accounts digitally.
He highlighted that Roshan Digital Accounts can be opened in Pakisan rupee and a number of foreign currencies. The accounts can be used for investment in securities including the recently-launched Naya Pakistan Certificates.
He further informed that Roshan Digital Accounts could be used for payments and withdrawal in Pakistan or abroad. The funds available in these accounts including disinvestment proceeds will be repatriable without any regulatory or bank approval.