SBCA officers receiving bribes to protect illegal buildings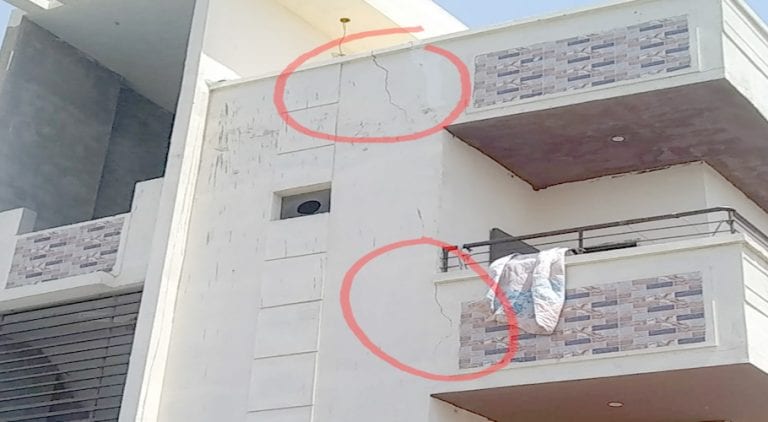 KARACHI: Rather than implementing the directives of the Supreme Court of Pakistan over taking action against illegal constructions and allotment, Sindh Building Control Authority (SBCA) officials are using it as an opportunity to receive even more payments.
Days after a building collapsed in the Gulbahar (Old Golimar) area, SBCA officer Ali Mehdi visited the area located in Liaquatabad town and ordered to compile a list of illegal buildings. He demanded a sum of Rs300,000 threatening that the building would be added to the list if the amount was not paid. The list would be presented in the apex court and the illegal buildings would be razed down.
According to area resident, the SBCA officer was seen demanding similar payments in 400 residential quarters in Golimar, Usmani Colony, Mehmoodabad, Wahidabad, and Khaji Ground areas. Many builders involved in illegal constructions offered him sums of Rs100,000 which he refused and demanded more or else face action.
The SBCA officer and his team refused to budge from his illicit demands as builders tried to negotiate with him. A meeting was held with several builders and owners of these illegal buildings which remained inconclusive. Area residents have decided to contact high-ranking officials as the Supreme Court has issued directives against illegal constructions and corruption officers like Ali Mehdi should be exposed.
The meeting also decided to compile a list of payments made to corrupt SBCA officers for each building. They also decided to gather video evidence that would be submitted to the courts if required. The area residents have requested the Supreme Court to take strict action against these corrupt officers.