Russian delegation reaches Pakistan to hold 6th IGC meeting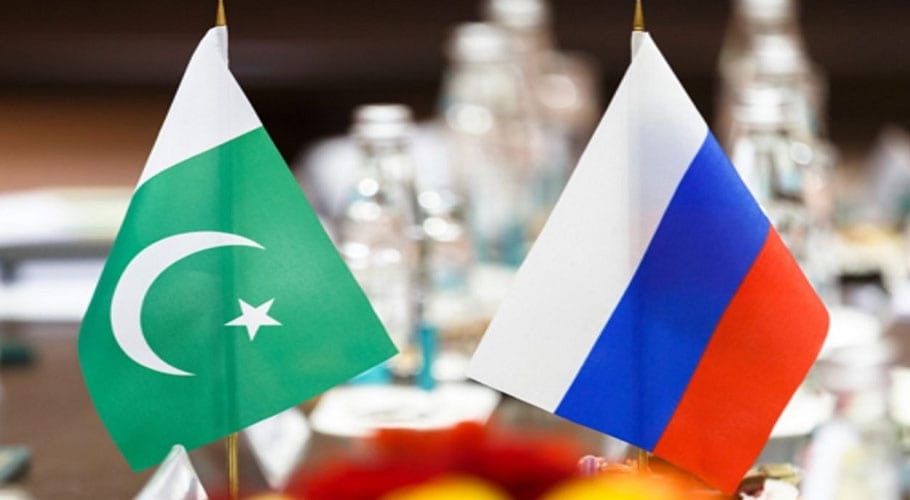 ISLAMABAD: Russian delegation led by its trade minister Denis Manturovarrived has arrived in Pakistan to hold the sixth meeting of the Inter-Governmental Commission (IGC).
Federal Minister for Economic Affairs Hammad Azhar welcomed the Russian delegation upon its arrival at the Foreign Office.
The officials from both sides will hold discussions for cooperation in different sectors including energy, industries, science, and technology besides consulting ways and means to enhance trade and economic ties.
Read more: Russia reacts with anger after doping ban from Olympics
The new Pakistan-Russia deal is expected to amount $9 billion under which Islamabad would purchase heavy and medium fighter jets, medium and short-range air defence systems, tanks, combat helicopters, and warships.
Russia is expected to provide financial assistance worth $1 billion for the rehabilitation and upgrading of the Pakistan Steel Mills project.
Also read: Turkey, Russia working on new S-400 missile contract
The Russian-based company developed a project of converting Muzaffargarh thermal power station to coal and establishing a 600-megawatt coal-fired power plant at Jamshoro.
Russia will also offer Sukhoi Superjet 100 (SSJ-100); a narrow-bodied aircraft with a dual-class cabin that can transport 100 passengers over regional routes.
Also read: Pakistan will develop like never before: Mahmood Moulvi