Rupee strengthens by Rs 0.21 against dollar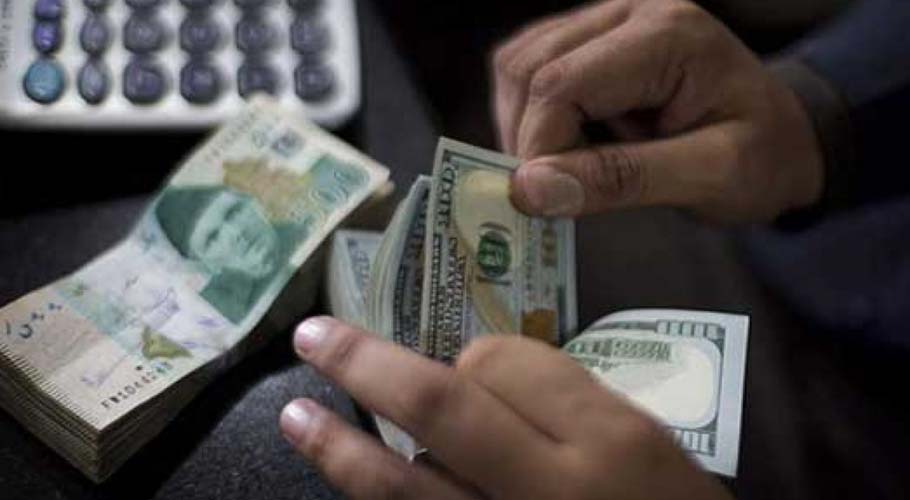 KARACHI: The exchange rate of Pakistani rupees on Monday strengthened by Rs0.21 against the United States dollar.
The greenback is currently trading at 166.05 against the domestic currency at the interbank foreign exchange market. The dollar had finished at Rs166.26 against the local unit the other day.
Meanwhile, Gold prices rocketed to a record high today with $1,931 per ounce in the international market. The metal surged more than one percent to $1,930.48 per ounce in Asian trade, with analysts predicting it could soon break $2,000.
With the disease showing no sign of letting up, traders have been flocking to gold, which is seen as a safe bet in times of crisis and uncertainty.
Read more: Pak Rupee falls against dollar in inter-bank
Vast monetary easing measures put in place by the Federal Reserve, pushing the dollar lower against most other currencies, has added to its attractiveness. Demand for the commodity has also helped silver more than double in value from its March lows, up four percent Monday at $24.10 an ounce.
Gold is expected to maintain its uptrend as its price soared to Rs 122,300 in Pakistan with an increase of Rs1,900 in a single day.