Mills case: LHC extends Hamza Shehbaz's bail plea till Jan 13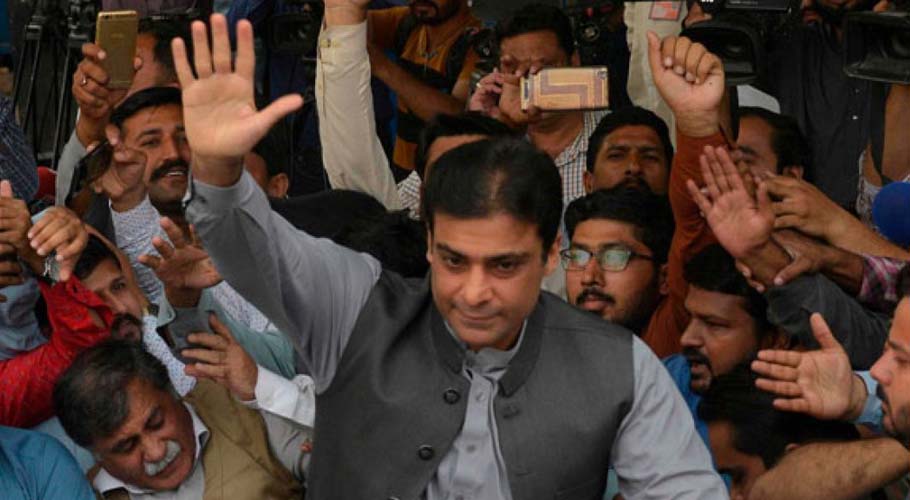 LAHORE: The Lahore High Court has extended the bail plea of Pakistan Muslim League-Nawaz (PML-N) leader Hamza Shehbaz till 13th January in the Ramzan Sugar Mills case.
In this regard, the LHC directed the National Accountability Bureau (NAB) in the Ramzan Sugar Mills case to submit the notice.
Justice Baqir Najfi conducted the hearing. As the hearing started, the bench remarked that earlier Hamza Shahbaz raised objection over the LHC's bench. 
The bail was filed by Amjad Pervaiz Advocate earlier on Tuesday for Hamza's release in the LHC in the same case. The petition stated that the NAB initiated the Mills case with wicked intentions. 
The petition added that the NAB found no evidence against Hamza, while co-accused in case Shehbaz Sharif has already granted bail by the court.
In the year 2018, Hamza's assets were found to be worth Rs410 million. He could not prove assets worth Rs380 million, and the money was laundered to Dubai and England, and 40 individuals were involved in the money laundering.
On 9th April, Hamza and his father and PML-N vice-president Shehbaz were accused by the court in the same case.
Both accused denied the charges against them and maintained that they had saved Rs2,300 billion, assuring that the money was not misused. On 11th June, Hamza was arrested by the NAB in the same case.
Read more: Ramzan Mills case: Hamza Shehbaz to appear in court today