Ramazan in the age of coronavirus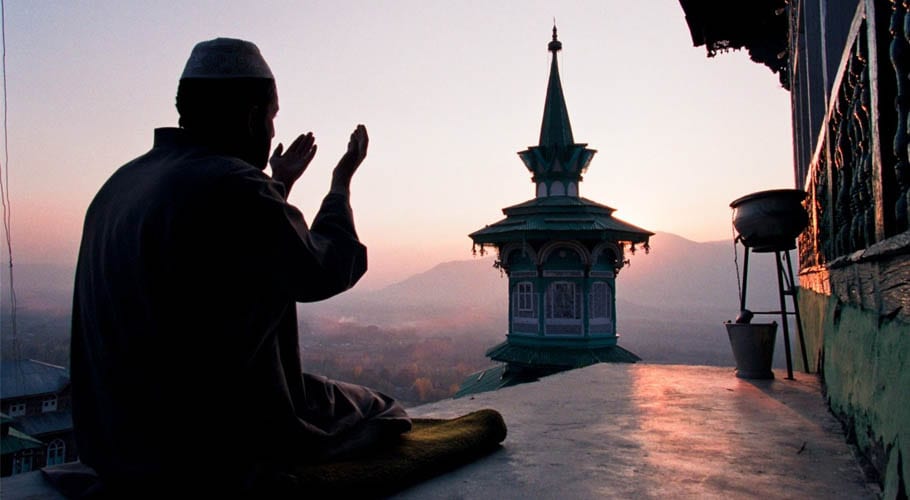 The advent of the holy month of Ramazan is upon us but this year Muslims around the world will observe the month like never before due to coronavirus pandemic. The atmosphere of excitement as we welcome the month has also changed.
Around the world, the coronavirus has generated new levels of anxiety. The hustle and bustle which is usually seen in Ramazan is unlikely to be seen this year.
People in Pakistan are facing curfew-like situation at night and it is uncertain when markets and shopping centres would reopen. Restaurant owners – which see a boom in business – are worried about how to operate during Ramazan.
Let's take an in-depth review of the situation of this year's Ramazan?
Ramazan
Ramazan is the month of blessings and forgiveness when socializing is sacred. Ramadan is the holiest month for Muslims, in which they fast during daylight hours congregate for prayers and share meals as a community.
Muslims' Holy Book – the Quran – was revealed to the Prophet Mohammed (S.A.W) during this holy month. During Ramadan, two main meals are served to begin and end the daytime fast. 'Suhoor' is served and eaten before dawn, and 'Iftar,' is served and eaten after sunset. Typically, these meals are enjoyed in group gatherings among family and friends.
Giving charity and zakat, which is one of the five pillars of Islam, is also encouraged during Ramadan.
Rising number of virus cases
So far, coronavirus has claimed lives of more than 220 people across Pakistan and has affected more than 10,000 people.
According to the national dashboard, Punjab remains the worst affected province from the novel coronavirus with more than 4,500 infections.
Sindh has reported more than 3,600 coronavirus infections, followed by Khyber Pakhtunkhwa with more than 1,450 cases. Balochistan has reported more than 550 infections.  
Pakistan's 20-point strategy
The federal government of Pakistan has allowed Tarawih and daily prayers during Ramazan based on certain conditions including precautionary measures and social distancing rules.
Earlier on April 18, President Arif Alvi announced that a 20-point strategy had agreed upon for people and mosques to follow during the holy month of Ramazan.
He said, "It was necessary to consult with religious leaders before taking any decisions regarding Ramazan."
Some important points from the strategy:
1- Necessary to wear masks at mosques.
2- Refrain from any sort of gathering after the prayers.
3- No gatherings for Iftar and Sehr in mosques during Ramadan.
4- Mosques' floors will be washed with chlorine disinfectants.
5- Namaaz-e-Taraweeh will be offered within the premises of the mosques, not on the roads.
6- Children and people above the age of 50, as well as sick people, will not come to mosques.
7- No handshakes or hugs.
8- Better to observe 'atekaf' at home.
Doctors demand strict lockdown
Meanwhile, Pakistan's Doctor Association has demanded strict lockdown restrictions to contain the outbreak of coronavirus.
In a press conference, they said that introducing relaxations in the COVID-19 lockdown will cause a spike in the coronavirus cases in the country.
They said that the authorities should take responsibility and ban all kinds of congregational prayers otherwise the virus could spread in the next two weeks rapidly.
He said the government did not have resources to provide even the personal protective equipment to the doctors and health workers, then "how it can provide the required resources to treat all the patients if numbers surge".
Congregational prayers in other countries
Congregational prayers are banned in several countries, and many mosques have been temporarily closed.
Iran – one of the hardest-hit nations – Supreme Leader Ayatollah Ali Khamenei has also called on people to avoid collective prayers. Jordan has also suspended the special evening Tarawih prayers at mosques.
In the Malaysian state of Selangor, the sultan has suspended religious activities in mosques until at least May 31.
King Salman of Saudi Arabia has ordered the shortening of Tarawih prayers, which will be held without public attendance.
Mosques in the United Kingdom and elsewhere will live-stream sermons, Quranic recitation, and prayers.
Can someone fast with COVID-19 symptoms?
It is essential to seek medical advice from your doctor. However, there are exceptions for children, the elderly, the sick, women who are pregnant, and people traveling, which could include athletes during tournaments.
The mood this year has been a lot different as around 1.8 billion Muslims are facing a Ramazan like never before. We hope and pray passes by with ease and we are to fulfill our religious and social obligations.