Punjab govt to launch Orange Line metro train on October 25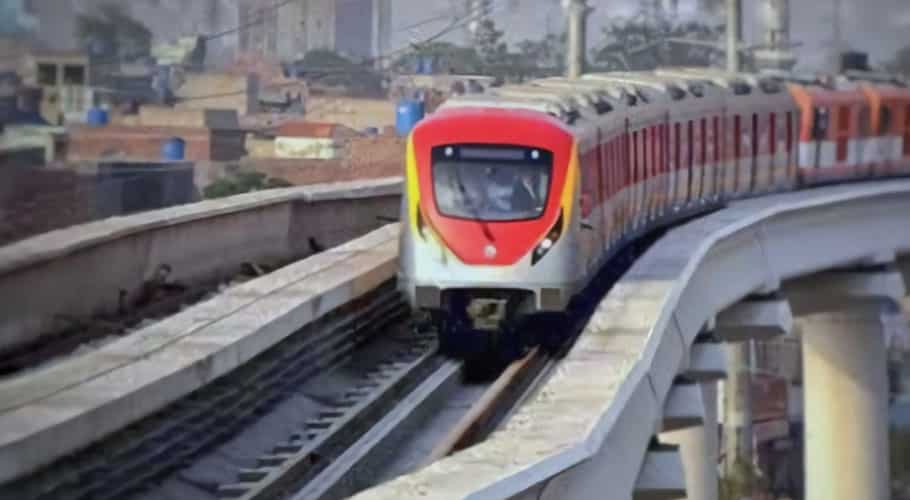 LAHORE: The Punjab government has extended the inauguration date of the Orange Line metro train to 25th October.
The project will be handed over to the Mass Transit Authority on 15th September after construction is completed.
According to the General Manager (GM) of Punjab Mass Transit Authority, the training of Orange Line staff will be completed by 1st October after which the inauguration of the Orange Line train on 25th will be proposed.
Read more: Orange Line train to begin test runs from today in Lahore
According to the Vice-Chairman LDA, there is currently no information regarding the operation of the Orange Line train. The project was to be completed within 27 months but due to stay order issued by the Lahore High Court and an exponential increase in the cost of the scheme progressed slowly and will now be completed after a delay of two years.
The line will be Pakistan's first metro. The Orange Line is the first of the three proposed rail lines proposed for the Lahore Metro. The line will span 27.1 km (16.8 mi) with 25.4 km (15.8 mi) elevated and 1.72 km (1.1 mi) underground.
It will be served by 26 stations and is expected to handle 250,000 passengers daily. Though it is frequently mentioned as a part of the wider China Pakistan Economic Corridor.