Punjab govt decides to impose complete lockdown from tomorrow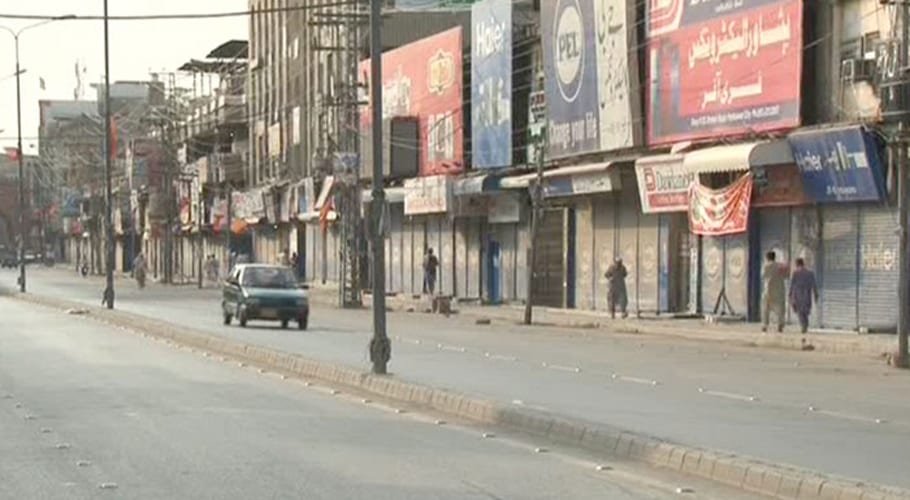 LAHORE: Punjab government has decided to impose a complete lockdown from Tuesday for two weeks to limit the spread of

coronavirus.
According to sources, the provincial authorities took the decision in the cabinet committee meeting.
In the meeting it was decided that all medical stores and other necessary shops would remain open while media and security personnel would be given exemption from the lockdown, sources added.
The decision has been taken in the wake of the increasing cases of the coronavirus in the province. Earlier, the authorities have urged the citizens of the province to stay inside while closing all markets and offices for two days.
However, the government has decided to go for a complete lockdown in line with the Sindh province, which has already observed lockdown.
Amid an increasing number of novel coronavirus cases in the country, the Punjab government earlier announced to close all industrial units in the province to control the spread of the coronavirus. 
According to a notification issued by the provincial's government, all industries units in the province have been closed for an indefinite period, while the food and medicine manufacturing units will not be closed. 
The Punjab government has earlier imposed section 144 while police have apprehended  447 people for violating government orders. 
Pakistan leads South Asia with the highest number of COVID-19 cases in the country, a total of 803 on Monday. The number of cases in Punjab jumped to 225 since the first case emerged in the province on 14 March.