PSX witnesses volatile session as KSE-100 drops 67 points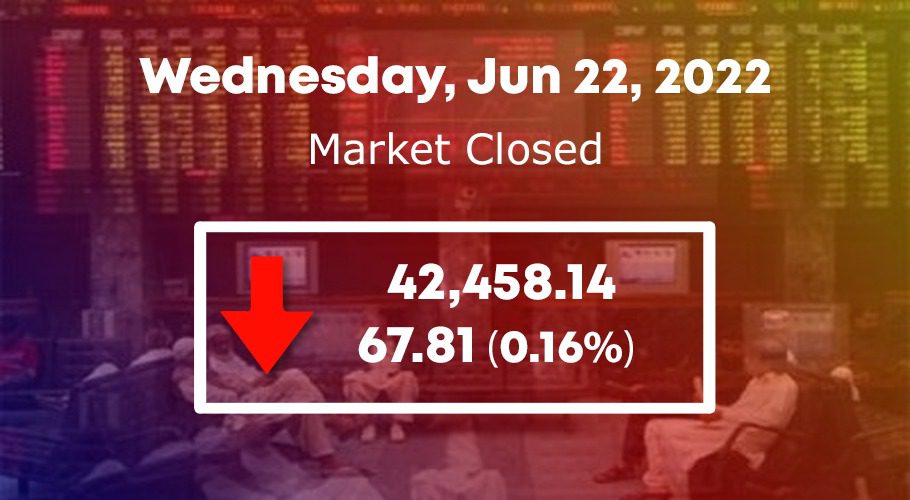 KARACHI: The Pakistan Stock Exchange (PSX) on Wednesday witnessed a volatile session as the KSE-100 climbed in the morning but dipped in the final hours of the day to lose 67.81 and closed 0.16% down.  
By the end of the day, the index settled at 42,458.14, a loss of 67.81 points.
Investors cherry-picked stocks in the early hours as they believed the International Monetary Fund (IMF) would revive the $6 billion bailout programme. However, optimism faded as it became clear that the global lender had laid down a set of conditions it wants fulfilling before it revives its programme.
The KSE-100 index spiked as soon as trading began and inched close to the 43,000-point mark.
The index remained range-bound from noon till the final hours as investors reacted to IMF's development with mixed sentiments. The last hour saw market participants offloading scrips as investor sentiment took a hit and they resorted to booking profits, which dragged the market lower.
Sectors dragging the benchmark KSE-100 index lower included cement (39.65 points), technology and communication (28.22 points), and oil and gas exploration (21.44 points).
Volume on the all-share index dropped to 266.1 million from 300.6 million on Tuesday. The value of shares traded also decreased to Rs8.47 billion from Rs9.47 billion recorded in the previous session.
Pak Refinery was the volume leader with 23.87 million shares, followed by TPL Properties with 23.15 million shares, and Cnergyico PK with 16.79 million shares.
Shares of 336 companies were traded on Wednesday, of which 133 registered an increase, 176 recorded a fall, and 27 remained unchanged.