PSX ends week with another flat trading session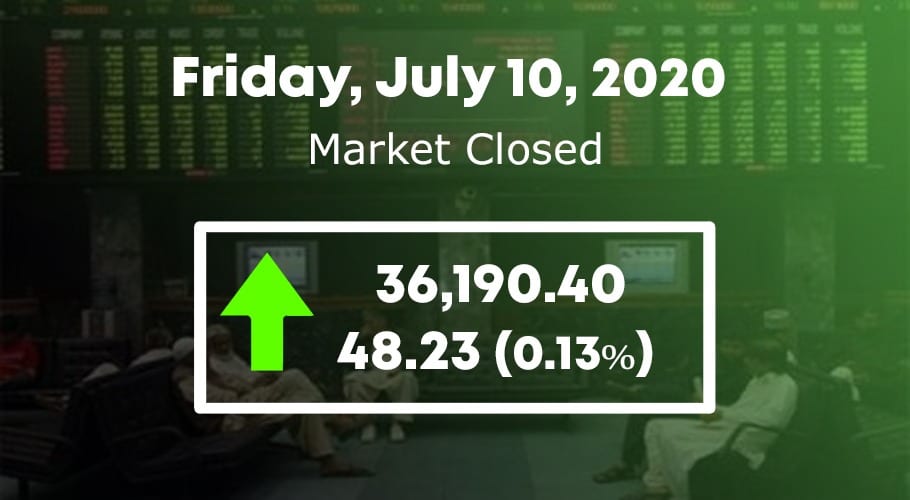 KARACHI: A range-bound session at the Pakistan Stock Exchange (PSX) ended flat on Friday as indices oscillated both ways in search of a direction.
This was in sharp contrast to trading yesterday which saw the stock market reached its highest trade volume of the year and the KSE 100 index crossed the 36,000 points levels.  
The benchmark KSE 100 index dipped to its intraday low of 36,003.18 by losing 138.99 points. It then managed to recover losses and touched its intraday high of 36,279.56 points.
The index settled flat by 48.23 points at 36,190.40. The total volume of shares were 189.986 million valued at Rs7.605 billion.
The lower bench KSE 30 index nudged just 17.94 points and closed at 15,693.71 points. The total volume of scripts traded at the bourse were 99.980 million.
The KMI 30 index gained just 56.51 points ending at 57,654.37, while the KSE All-Share index managed to clench 26.53 points settling at 25,841.82. Out of total shares traded 143 advanced and 159 declined.
The sectors adding most points to the KSE 100 index included cement sector (+47.95 points), banking sector (+40.17 points) and the fertilizer sector (+16.22 points).
Lucky Cement Limited (LUCK +21.55 points), National Bank Of Pakistan (NBP +17.27 points) and Engro Corporation (ENGRO +14.96 points) were top points contributors to the KSE 100 index.
Overall market volumes were recorded at 292.70 million shares of 65 percent belonged to KSE 100 stocks. Unity Foods Limited (UNITY -1.25%) turned out as volume leader once again with 27.98 million shares exchanged.
Maple Leaf Cement Factory Limited (MLCF +3.24%) and TRG Pakistan Limited (TRG -3.08%) were next in line. The scripts had 24.64 million shares and 14.25 million shares traded, respectively.
The cement sector gained 1.19% in its total market capitalization. Lucky Cement Limited (LUCK +1.53%), Fauji Cement Company Limited (FCCL +1.64%) and Cherat Cement Company Limited (CHCC +1.43%) all ended in green.