Private schools in Karachi to remain closed tomorrow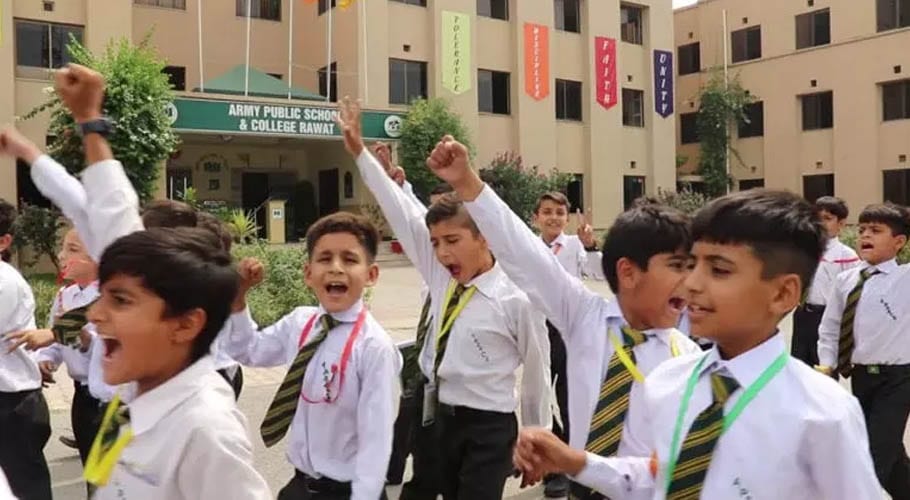 KARACHI: As cyclone becoming closer to Karachi with every passing moment, All Sindh Private Schools and Colleges Association (ASPSCA) has announced on Thursday the closure of educational institution in the metropolis.
Amid uncertain weather conditions, schools and colleges will remain closed in affected districts, the association's chairman, Haider Ali, said in a statement.
"The decision has been taken as the parents were worried […] in districts where the weather conditions are fine, the educational institutions will remain open," the chairman added.
The Sindh government has issued an alert to deal with cyclone 'Gulab' and recent monsoon rains across the province.

On the instructions of Chief Minister Sindh, orders were also issued to the provincial ministers, advisors and special assistants to discharge their responsibilities in different districts in view of heavy rains.
District Administration Hyderabad has been quartered on the instructions of Provincial Minister for Irrigation Jam Khan Shoro while preparations have been intensified to deal with the possible situation.
Jam Khan Shoro said that all machinery should be kept ready for drainage by completing cleaning of drains during rain emergency. Arrangement of standby generators for drainage in case of power outage should also be ensured.
Earlier, Karachi Administrator Murtaza Wahab has directed the Karachi Metropolitan Corporation (KMC) and district municipal corporations (DMCs) to formulate a comprehensive strategy to deal with the next spell of monsoon rains.