Prices of laser land leveller hiked in Punjab govt's subsidy scheme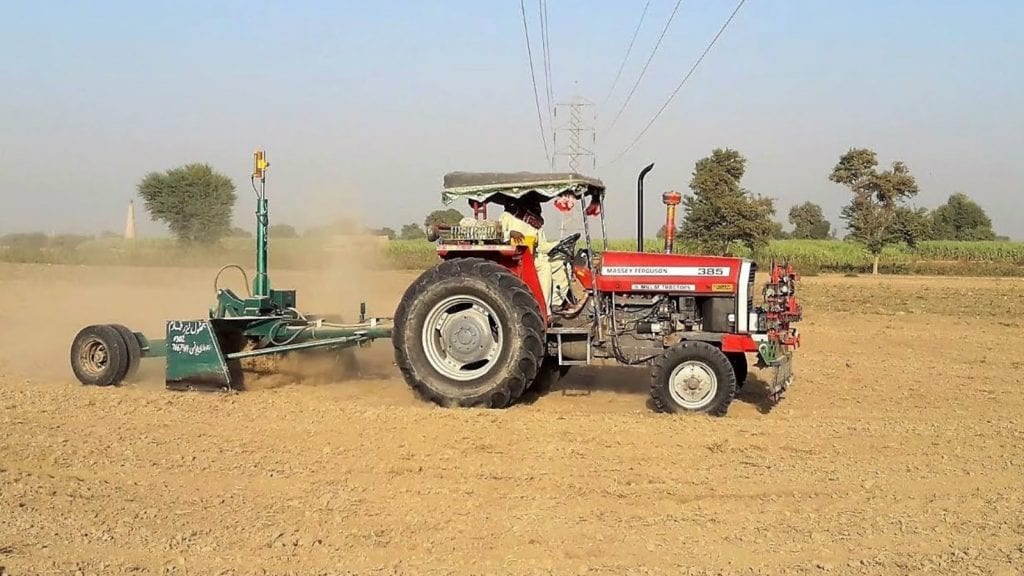 LAHORE: The Punjab government is allegedly involved in massive financial embezzlement amounting to Rs2.37 billion over the provision of subsidies to farmers to purchase laser land levellers during the harvest season.
The Punjab Food Department had announced to provide 1700 laser land leveler units to farmers on a concessionary price under the "Management of Water Channels" project unveiled in September last year.
The laser land leveller, which is used to improve yield and provide better water management, is being sold between Rs290,000 to Rs500,000. The provincial government was supposed to provide a subsidy of Rs250,000 on the purchase of the machinery.
This implies that farmers could purchase the most expensive machinery even at half price. However, the price of the machinery has been hiked and is now available between Rs465,000 and Rs695,000.
The price of the machinery at all the pre-qualified varies and raises apprehension of massive corruption. There has also been an increase in the prices of the machinery ever since the government announced the subsidy.
The financial embezzlement is allegedly taking place between the pre-qualified firms and members of the Punjab Food Department, who have joined hands to hike the price of the machinery. Many of the pre-qualified firms have submitted bogus documents while others have the support of officials within the department.
Farmer Chaudhry Saleem Tarar informed said he received a subsidy in the ballot but the price has been raised from Rs290,000 to half a million, and hence he is unable to buy the laser land leveller for his fields.