President Arif stresses need to increase commercial activities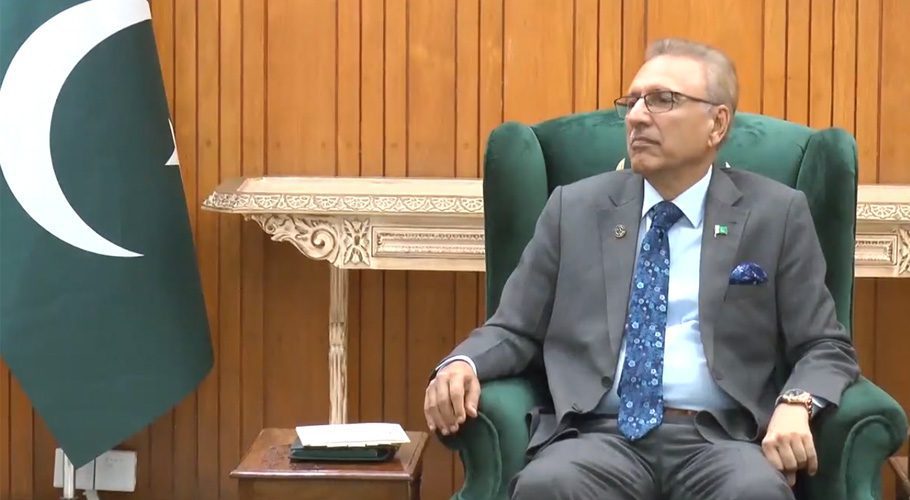 ISLAMABAD: President Dr Arif Alvi has stressed the need to further increase commercial activities and exports for the country's development.  
Talking to a delegation of Islamabad Industrial Association in Islamabad on Thursday, he said there is a need to invest in the information technology and to focus on enhancing IT exports.
The President praised the role of Islamabad Industrial Association in the country's economy and exports.
The delegation briefed the President about the problems faced by the industrial sector of Islamabad.
Read more: West 'over-obsessed' in containing China: PM Kakar
Earlier, Caretaker Prime Minister Anwaar-ul-Haq Kakar has said that Pakistan was focusing on its own interests without choosing sides in great power competition and that the West was "over-obsessed" with efforts to contain China.
The prime minister, in an interview with US daily Washington Post during his visit to New York published on Wednesday, said Pakistan intended to stay "neutral" on Russia's war with Ukraine and saw China as its "all-weather friend" and "strategic partner.
"It's not a Cold War. There is no Iron Curtain here. It's not that opaque. Everybody sees what is happening," the prime minister said.