President Alvi to chair Joint Parliament session today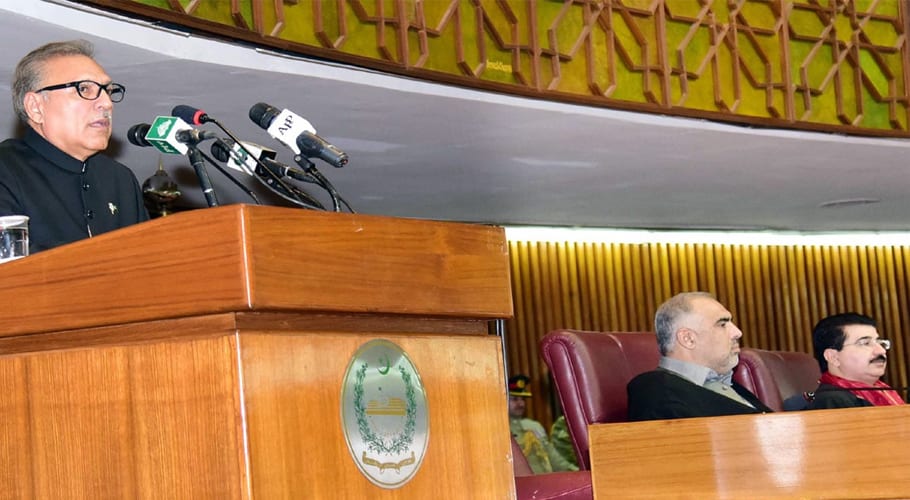 ISLAMABAD: President Dr. Arif Alvi will chair the session of the Joint Parliament on Thursday. The session will be held at 5 pm at the parliament house.
The National Assembly Secretariat has made all arrangements and has sent special invitations to all parliamentarians calling upon them to attend the special session which will start at 5 pm.
For this session, extraordinary security arrangements have been made and personnel of police, paramilitary rangers and the special branch are deployed at the Parliament House, entry to which is reserved to people holding a special pass.
Chiefs of all three armed forces including Chairman Joint Chiefs of Staff Committee (CJCSC) General Zubair Mahmood Hayat as well as provincial governors, chief ministers, speakers of provincial assemblies and a number of foreign diplomats have also been invited to a session.  After the special session, the National Assembly Speaker Asad Qaiser will also host a special dinner for the president.
According to sources, the opposition benches have decided to stage a strong protest during the president's speech against the economic crisis and selected accountability.