PM & President pay tribute to martyrs on Defence Day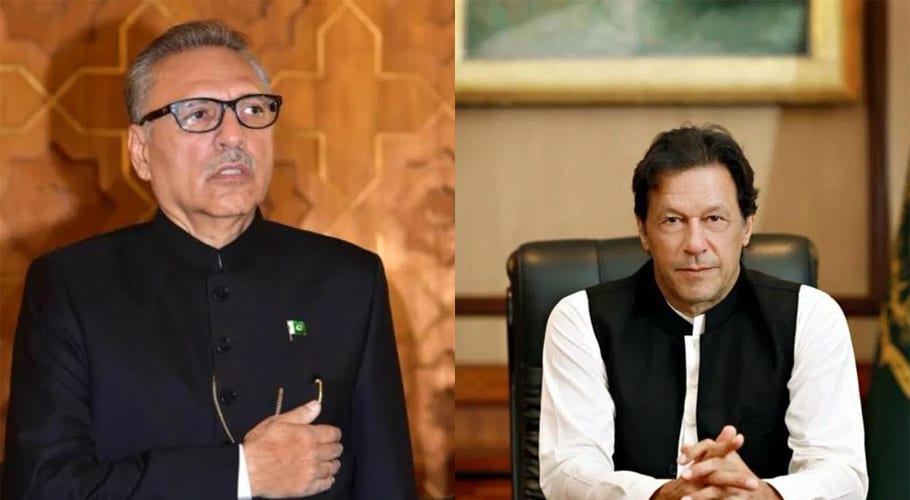 ISLAMABAD: On the occasion of

Defence Day

, President Dr. Arif Alvi and Prime Minister Imran Khan paid rich tributes to the martyrs who have laid their lives for Pakistan.
While acknowledging the sacrifices of armed forces, both vowed to remember the families of martyrs in their prayers.
In his message, Prime Minister Imran Khan said, "6th September stands out in the history of Pakistan as a symbol of enduring display of unity, indomitable courage and unmatched sacrifices by our gallant soldiers."
The prime minister said, "My compliments to the brave forces who have ensured the safety and security of the motherland in all testing times. They have offered exemplary sacrifices in the pursuance of peace. Our Martyrs and ghazis are our heroes and the nation owes them gratitude and respect"
He further said, "I salute the gallant sons of the soil who laid down their lives while defending Pakistan and pay respect to their families for unparalleled sacrifices they rendered for our tomorrow."
President Arif Alvi emphatically stated that in addition to being fully modernized, Pakistan's Armed Forces were imbued with the spirit of patriotism and sacrifice and were capable of defeating any internal and external adventurism.
The President said, "Pakistan's solidarity with Kashmiri brethren and renewed resolve that they would continue to support their right to self-determination."
According to President Alvi, 54 years ago, our valiant Armed Forces, standing shoulder-to-shoulder with the nation, immortalised this day as a symbol of courage, bravery, sacrifice, and national integrity by thwarting the evil designs of the enemy.
This year marks the 54th anniversary of the 1965 war with India when the Pakistani forces repelled Indian attacks on Pakistani soil despite being heavily outnumbered. Defence Day is celebrated to pay glowing tribute to the martyrs of that war.