Post mortem report of slain PTI worker Ali Bilal reveals torture, excessive bleeding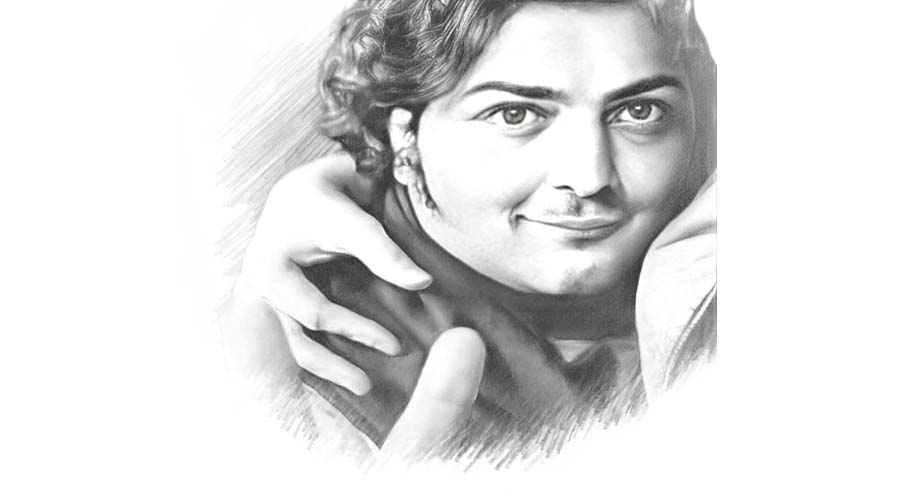 LAHORE: The post-mortem report of Ali Bilal aka Zille Shah, a worker of Pakistan Tehreek-e-Insaf (PTI), has confirmed that he died of excessive bleeding after being subjected to brutal torture and a fatal blow to his head.
Also read: Lahore Police launch crackdown against PTI workers near Zaman Park
In an application seeking to register murder FIR, his father has nominated Caretaker Chief Minister Punjab Mohsin Naqvi, IG Punjab, CCPO Lahore Bilal Kamyana as prime suspects.
تحریک انصاف کے کارکن علی بلال ظلے شاہ کے والد لیاقت علی نے اپنے بیٹے کی شہادت کیخلاف FIR کی درخواست میں نگران وزیراعلی محسن نقوی، IG پنجاب، بلال صدیق کمیانہ CCPO لاہور کو ملزم نامزد کردیا. pic.twitter.com/tjU5npGVzr

— Umar Azad Butt (@UmarAzadButt) March 9, 2023
The post mortem report as well as multiple videos surfaced online have come as a source of outright rejection of Punjab Police that initially claimed that they were unaware of the whereabouts of Zille Shah, and that who brought him to hospital after his death.
These are pictures running on news channels, they are from cctv cameras of Services Hospital. Who are these people who dumped Ali Bilal's body on the road after he died in police custody. Does punjab police have vigos now? pic.twitter.com/sH66qzh54v

— Nadia (@novocainerush) March 10, 2023
Also read: Imran Khan questions 'massive police violence' to stop PTI rally
The caretaker government of Punjab has formed a committee to investigate Bilal's death, which the PTI claims occurred as a result of torture in police custody.
The post-mortem examination, conducted by a three-member forensic team from General Hospital, revealed evidence of assault on at least 26 points of his body, including on his private parts, with the cause of death determined to be due to torture.
The post-mortem report revealed that part of his skull was badly affected.
Postmortem report of Ali Bilal PTI worker killed in police custody confirms brutal injuries. Internal examination of vital organs revealed 26 injuries leading to conclusion of physical violence, torture, as cause of death. His death was custodial murder. @DrAliceJEdwards pl note pic.twitter.com/GPLZiYrfLd

— Shireen Mazari (@ShireenMazari1) March 9, 2023
The post-mortem report also revealed that blood accumulated in Ali Bilal's liver and pancreas also contributed to his death. The victim's blood pressure also fell due to accumulation of blood in the brain, the report said.
Also read: Who was Ali Bilal killed during PTI rally in Lahore?
Soon after the post mortem report went viral across all platforms of social media, Dr Mukhtar, Medical Superintendent of Services Hospital was immediately transferred.
ڈاکٹر مختار احمد ایم ایس سروسز ہپستال تعینات تھے کل انہوں نے ظلے شاہ کے حوالے سے بیان دیا کہ اس کو مردہ حالت میں لایا گیا اور سر پر زخم کے نشان تھے،ظلے شاہ کا قتل چھپانے کا ارادہ انہی کی وجہ سے ناکام ہوا، آج ڈاکٹر مختار احمد کا تبادلہ کردیا گیا۔ pic.twitter.com/HmM9iWvEP7

— habash khan (@habashdody) March 9, 2023
Bilal's alleged custodial death has sparked outrage on social media, with the PTI chief Imran Khan tweeting about his dedicated worker.
Bilal was arrested during a crackdown on PTI workers participating in a public rally led by former premier Imran Khan on March 8. Ali Bilal was present at the rally near Mall Road when police resorted to baton-charge and fired tear gas shells at the party workers.
Several PTI workers including Ali Bilal were arrested for violating the imposition of Section 144.
PTI Chairman Imran Khan shared a video showing Ali Bilal, also affectionately called Zille Shah, was alive when taken to police station. He alleged that Bilal was killed while in police custody.
This video clearly shows that Ali Bilal, also affectionately called Zille Shah, was alive when taken to police station. So he was killed while in police custody – such is the murderous bent of the present regime & Punjab police. pic.twitter.com/ZsNLa0eEWb

— Imran Khan (@ImranKhanPTI) March 8, 2023
He was allegedly tortured to death and his body was brought to Services Hospital by two unidentified individuals in a black car, who later fled. Hospital officials confirmed that the victim was assaulted and had already succumbed to his injuries when he was brought to the emergency department.