Political parties need a broad-based dialogue on Kashmir issue: Rahul Gandhi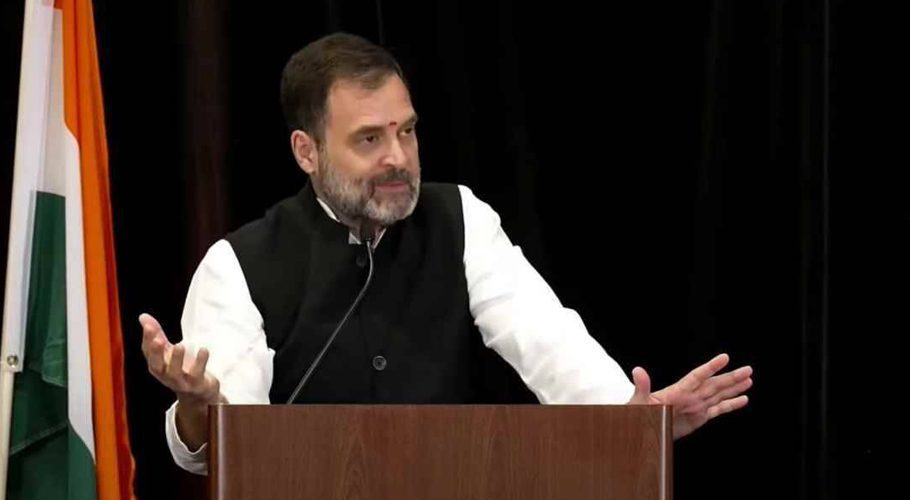 NEW DELHI: India's leading politician Rahul Gandhi has said that the parties need a broad-based dialogue on the Kashmir issue.
According to the details, while talking to the media representatives at the Washington National Press Club, Rahul Gandhi said that it is necessary to have a wide-scale discussion on the Kashmir issue and to improve the democratic process.
Criticizing Indian Prime Minister Narendra Modi during the conversation, Rahul Gandhi said that hatred in India increased during Modi's rule. "Modi's style of governance has divided the people," he said.
Read more: India's Congress party to launch street protests against Rahul Gandhi's conviction
Opposition leader Rahul Gandhi said that the existing system for protecting and protecting the rights of religious minorities in India is not being implemented. All communities have the right to religious freedom in our country.
Recently, legal action was taken against Rahul Gandhi and others. Gandhi said, "The Indian Constitution gives the right to equality to everyone living in the country. There is no scope for further promotion of hatred in our country."
It should be noted that Rahul Gandhi and other opposition leaders have always criticized Narendra Modi as well as the Indian media, which takes the lead in praising Modi in every legitimate and illegitimate work of his government.