PML-N to hold Mansehra rally despite permission denial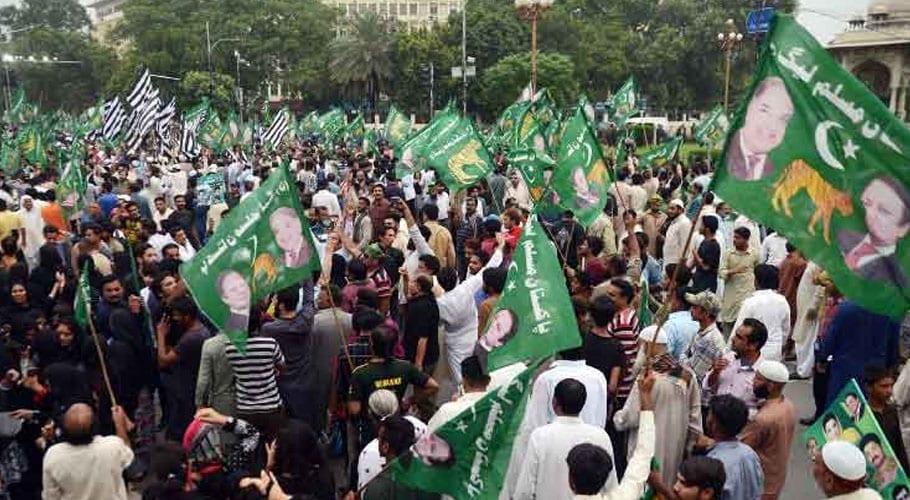 MANSEHRA: Preparations have been completed for the rally of PML-N to be held in Mansehra today.
Pakistan Muslim League-Nawaz  (PML-N) Vice President Maryam Nawaz will address the gathering. Shahid Khaqan Abbasi, Engineer Amir Muqam, and Murtaza Javed Abbasi will also address the meeting.
It may be recalled that the district administration of Mansehra had yesterday refused to allow the PML-N to hold a rally due to the second wave of coronavirus across the country.
However, on the other hand, the PML-N delegation informed the DC that the district administration should have informed them at least three days earlier. "Now all preparations have been finalised and the rally can't be postponed," said the PML-N party.
Meanwhile, PML-N Senior Vice President Sardar Mohammad Yousaf has also warned the Khyber Pakhtunkhwa government against any "misadventure" of creating hurdles in the way of the public gathering.
Read more: PM Imran Khan to visit Faisalabad today
The Khyber Pakhtunkhwa (KP) government had banned rallies yesterday due to the threat of coronavirus. Earlier in a press conference in Peshawar, Khyber Pakhtunkhwa Information Adviser Kamran Bangshan said that the second wave of coronavirus has started so we have to take immediate steps to prevent it.
He said that as per the decision taken at the NCC meeting, the Khyber Pakhtunkhwa government postponed the 21st November meeting. The opposition is also requested to show responsibility.
Reacting to the government's decision, the PDM spokesman Mian Iftikhar Hussain had said that the anti-government movement in the name of coronavirus could not be stopped. Opposition rallies will continue.