PM will visit Sindh to announce development package: Asad Umar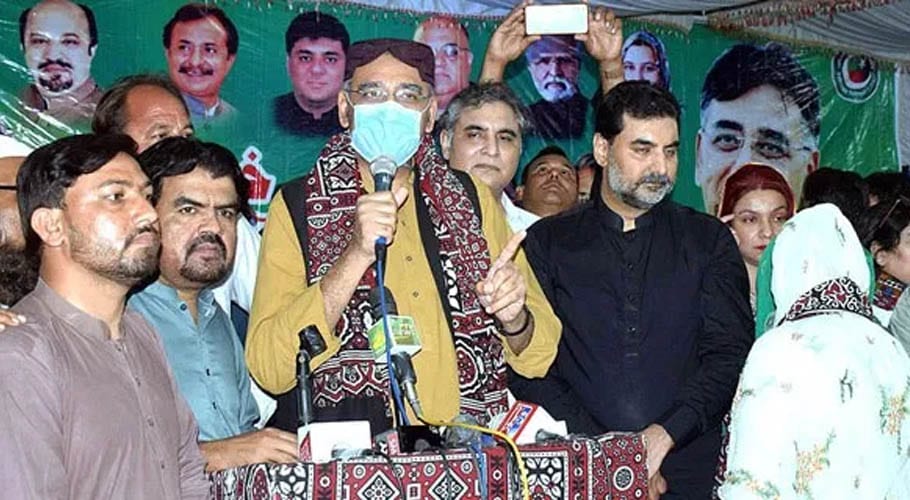 HYDERABAD: Minister for Planning and Development Asad Umar has said Prime Minister Imran Khan will personally visit Sindh to announce the package which will meet the development needs of different areas of the province.
While addressing a press conference in Hyderabad on Saturday, the minister said, "The government's target is to finalize the development package for Sindh province at the earliest."
"Prime Minister Imran Khan's priority is Pakistanis who are from the lower sections and backward areas of the country," he added.
Asad Umar said the PTI will raise their voice and will resolve their problems for the people of Sindh who have deprived of their due rights, adding that those who usurped resources need to be held accountable.
He expressed his dismay over a lack of development in Sindh for over a decade and questioned whether the situation has improved or worsened. 
He said that development works in all these five districts of Sindh were required to be undertaken by the federal government. He said it is incumbent on the federal government to provide equal rights to all parts of the country.
Asad Umar informed that a development package given to other parts of Sindh similar to the one announced for Karachi. Asad Umar said on Saturday that the bill seeking construction of Federal University in Hyderabad has been tabled in National Assembly.
The federal minister said, "Load shedding, over billing and water crisis, are the main problems of Hyderabad. PTI government will resolve all these issues of the city," he said. The bill for the Federal University in Hyderabad has been tabled in the lower house, the minister informed.