PM to meet US President today to highlight IoK crisis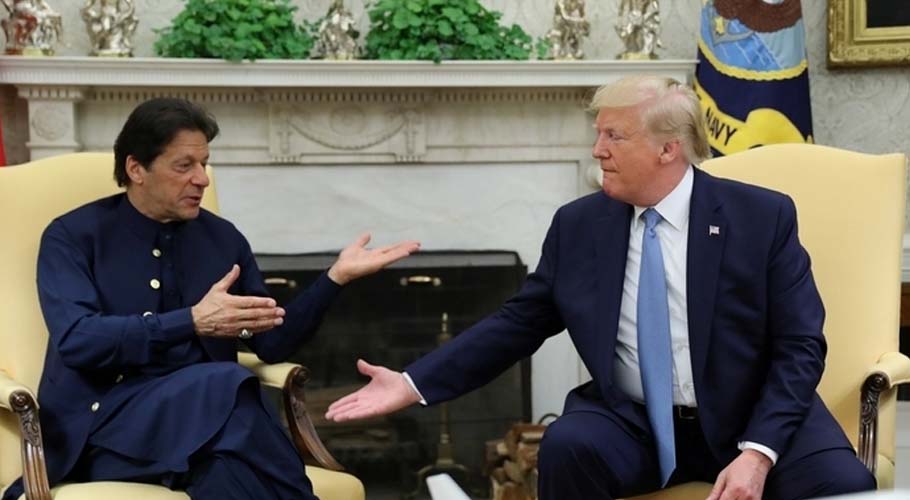 WASHINGTON: Prime Minister Imran Khan, continuing his active efforts to highlight the humanitarian crisis in Indian occupied Kashmir (IoK), is due to meet US President Donald Trump in New York on Monday.
Prime Minister Khan will notify the US president about the deteriorating situation in the UK, focusing that India's lockdown in Kashmir has created a humanitarian crisis and posed a threat for regional stability.
The prime minister has already announced that he would highlight the Kashmir issue in his address, exposing the ethical and legal bankruptcy of India's 5th August decision to Supreme Court the occupied valley.
Earlier, the prime minister met with Senator Graham and discussed the deteriorating situation in occupied Kashmir. He was appreciated by Senator Graham, chaired the US Senate Judiciary Committee and was a member of the Senate Foreign Relations Committee, for strengthening Pakistan-US relations.