PM to address 'Corona Relief Tiger Force' members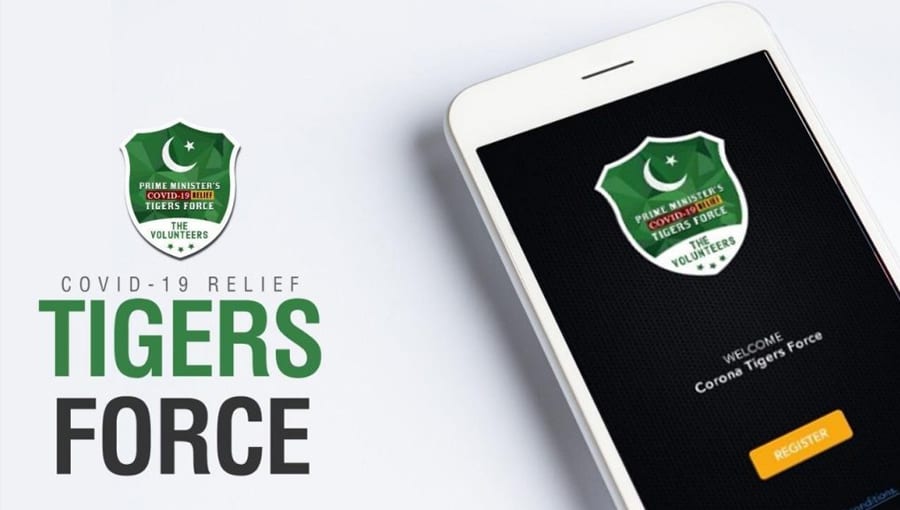 ISLAMABAD: The Corona Relief Tiger Force set by Prime Minister Imran Khan to help in relief activities during the ongoing pandemic is all set to be operational from today.
Prime Minister Imran Khan has summoned a meeting of the assembly members via video link to give guidelines about Corona Relief Tiger Force. The meeting will take place today at 12 noon during which the plan to operationalise the force will be unveiled. Special Adviser to the Prime Minister on Youth Affairs Usman Dar will also attend the meeting via video link.
Earlier, Dar had called on Prime minister Imran Khan on Sunday to consult the matters of Corona Relief Tiger Force. He informed the premier that the Sindh government is not ready to cooperate on the issue.
Usman Dar said the tiger force will ensure that standard operating procedures (SOPs) are followed during congregational prayers in mosques besides enforcing social distancing regulations at utility stores to prevent crowding.
He said the federal government has handed the responsibility of Coronavirus Relief Tiger Force to the provincial government and it will be soon operational in Punjab and Khyber Pakhtunkhwa. The Sindh government, however, has refused to allow operation in the province calling it a 'political force'.
Usman Dar has criticised the Sindh government and said provincial authorities have to make their own decision regarding it. The special assistant said that the young generation has always prioritised Pakistan over political associations.
Dar said the structure of the tiger force was designed to ensure its transparency in order to void fulfilling any political agenda and said it was not the fault of the youth in Sindh if they held any political inclinations.
On March 30, Prime Minister Imran Khan had announced a multi-billion relief package, public fund along with the
establishment of youth force
during his address to the nation to fight coronavirus pandemic.
While making the announcement, the prime minister said faith and youth are their two greatest power to help defeat the pandemic. He said Pakistanis are the nation who donate most and its young population is the second biggest in the world.
He announced the Corona Relief Tiger Force that will work alongside with armed forces and civil administration. He said the force will be comprised of young doctors, drivers and people from any field who would provide food and essential commodities to the areas facing lockdown. The force will also guide people for self-isolation inside their houses.