PM summons PTI parliamentary party meeting in Islamabad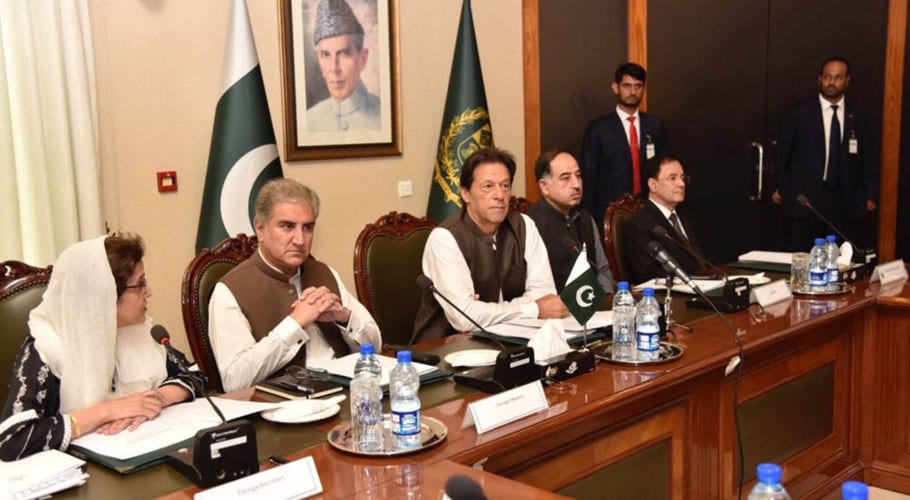 ISLAMABAD: Prime Minister Imran Khan has summoned a meeting of the federal government and party spokespersons to discuss the current political and economic situation of the country at the PM House.
The meeting will be attended by some senior leaders of the ruling political party. The economic team of the federal government will brief the participants of the meeting on financial statistics, inflation, and strategies.
The recommendations to provide immediate relief to the nationals will be reviewed. Moreover, discussions will be held over steps for reducing inflation and prices of essential commodities for daily usage.
The members will also hold consultations over the political disagreement including the strategies to counter challenges posed by Pakistan Democratic Movement (PDM).
On the other hand, chief of Jamiat Ulema-e-Islam (JUI-F) Maulana Fazlur Rehman also convened a PDM summit on 4th February. The summit of the opposition alliance chaired by the PDM chief will be held next month in Islamabad.
Read more: PM Imran Khan's doppelganger spotted riding a rickshaw
At the summit, the opposition leaders will hold consultations to jointly contest the Senate elections. The PDM summit will also discuss a possible no-confidence motion against Prime Minister Imran Khan.
Opposition leaders will also consider bringing a no-confidence motion against the Punjab Chief Minister and the Speaker of the Punjab Assembly. The meeting will also formulate a strategy for the 5th February meeting at Liaquat Bagh. Besides Maulana Fazlur Rehman, Maryam Nawaz, Bilawal Bhutto Zardari, and other important leaders are expected to attend the meeting.