PM Khan to chair federal cabinet meeting tomorrow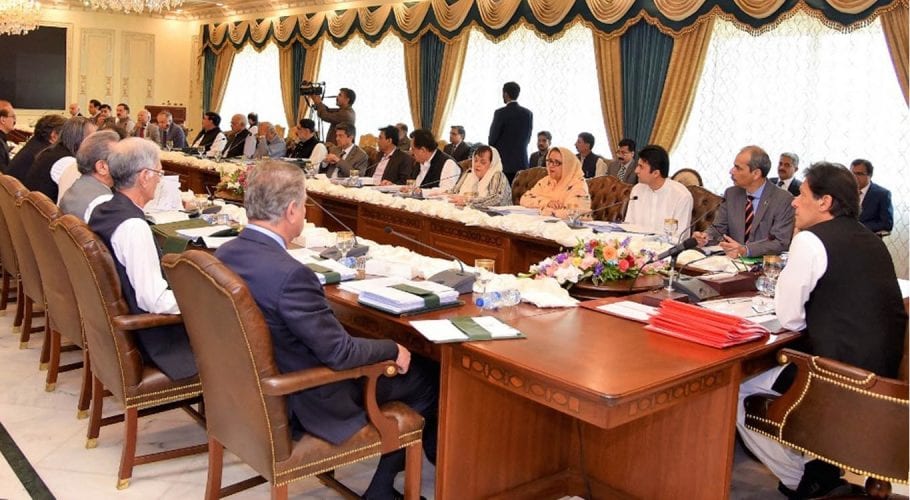 ISLAMABAD: Prime Minister Imran Khan would chair a federal cabinet meeting on Tuesday (tomorrow) to take numerous actions to drop prices of basic food products and control growing inflation in the country and many other issues.
The Federal cabinet will endorse the publication of the sixth census results, and Hajj Policy 2020 will also be introduced for consideration at the federal cabinet meeting. The conference would also address current issues including a Memorandum of Understanding (MoU) about NATO forces ' supply routes in Afghanistan.
READ MORE: Pakistan to host two-day conference on Afghan refugees: FO
The Cabinet meeting may tackle the issue of the visitor protection strategy and regulatory framework, whereas the extension of a Memorandum of Understanding (MoU) on cargo transportation between Pakistan and the United States would also be on the schedule, Under the MOU, the American freight may be transported through Pakistan to Afghanistan.
The federal cabinet meeting will be informed on conducting a regional summit in Pakistan on the 40 years of Afghan migrants. The World Conference is set to take place in Islamabad on February 17 and 18.
On Sunday, Prime Minister Imran Khan said all respective government departments have launched an in-depth investigation into the hikes at flour and sugar prices in the country.
Prime Minister had said that the federal government is far serious to lower down the growing inflation to provide relief to the citizens.