PM inaugurates Model Police Station in Mianwali
ISLAMABAD: Inaugurating a Model Police Station in Mianwali, Prime Minister Imran Khan on Saturday urged police to provide sense of protection and peace to the public.
The prime minister said it is responsibility of police stations to facilitate people as complainants come to resolve their issues. He said when police performs better, it changes the destiny of the country.
PM Imran Khan said setting up of model police stations is important for public welfare. He said this model police station reflects the new thinking to improve state of affairs.
The prime minister said politicians would control police and kutchery system in the past to harass and intimidate their opponents. This culture will have to be changed, he said, adding police will have to restore its credibility in their public eye.
PM Imran Khan said modern service delivery at the model police stations will set up an example for all other police stations in the province to emulate.  The prime minister expressed that he wants to see Punjab Police develop on the pattern of police of Khyber Pakhtunkhwa. He said recruitment of KP police was made on merit and transparency and won the confidence of people due to its performance.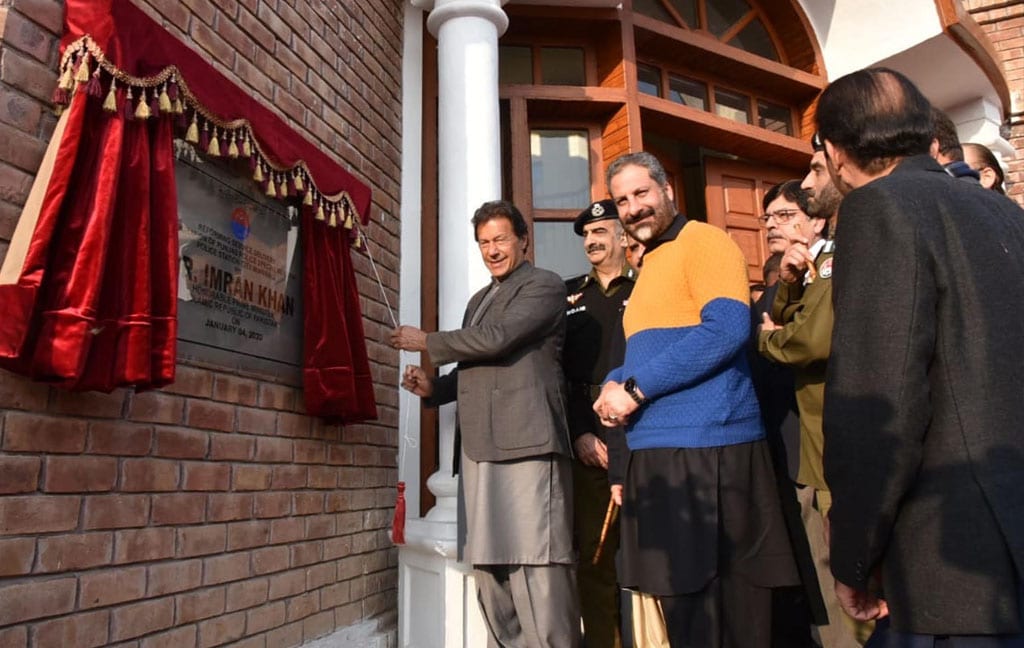 PM Imran Khan directed IG Police Punjab to develop other police stations of the province on the same pattern. He assured government's full support to police department in carrying out reforms.
Under the initiative, 29 model police stations have been set up throughout the province where CCTV cameras also installed to monitor the performance of police. A helpline 8787 has also been established for registering complaints. A Superintendent of Police in every district deal with complaints.
Earlier, Punjab police presented a Guard of Honour on arrival at the model police station. Chief Minister Usman Buzdar also accompanied the Prime Minister.
The prime minister also inaugurated Huawei ICT Lab at Namal Institute Mianwali. He was briefed about state of the art information and communications technology facility at Namal Institute.