PM Imran, Maldives President discuss bilateral ties, regional situation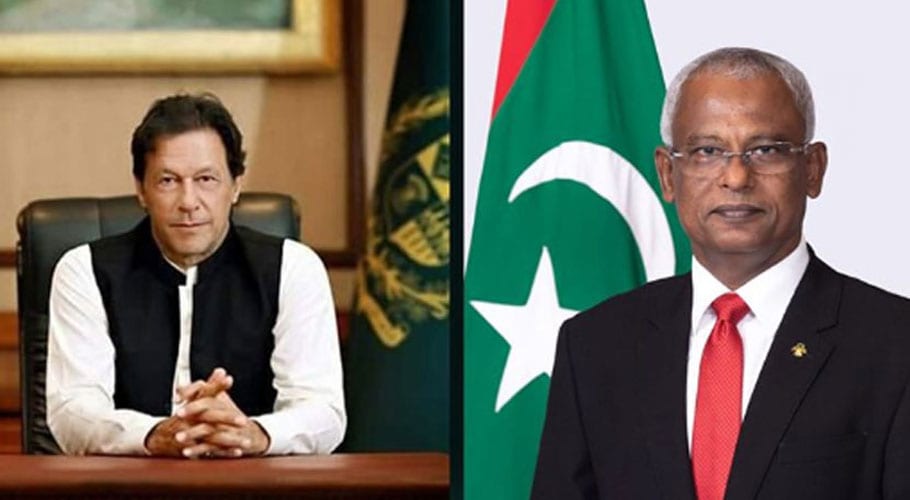 ISLAMABAD: In a telephonic conversation, Prime Minister Imran Khan today (Monday) discussed bilateral ties, regional situation, and coronavirus development with Maldives President Ibrahim Mohamed Solih. 
According to a press release issued by the Prime Minister's office, the Prime Minister and President Ibrahim Mohamed Solih have also exchanged views on the challenges to the states after the spread of the coronavirus pandemic.
PM Imran also lauded the measures adopted by the Maldives government for curbing the coronavirus pandemic besides its steps to restore economy and tourism.
The premier apprised Maldives President regarding the government measures to fight coronavirus and reducing the economic impacts in Pakistan. He presented the country's stance for the establishment of durable peace in the region and matter related to regional security.
The Prime Minister also expressed willingness to further strengthening bilateral relations between Pakistan and Maldives. PM Imran also invited the Maldives President to visit Pakistan after the coronavirus pandemic.
"Pakistan has always given importance to brotherly ties with The Maldives as a member state of South Asian Association for Regional Cooperation (SAARC)," PM Imran concluded.