Players mentally and physically affected by COVID-19 regulations: Misbah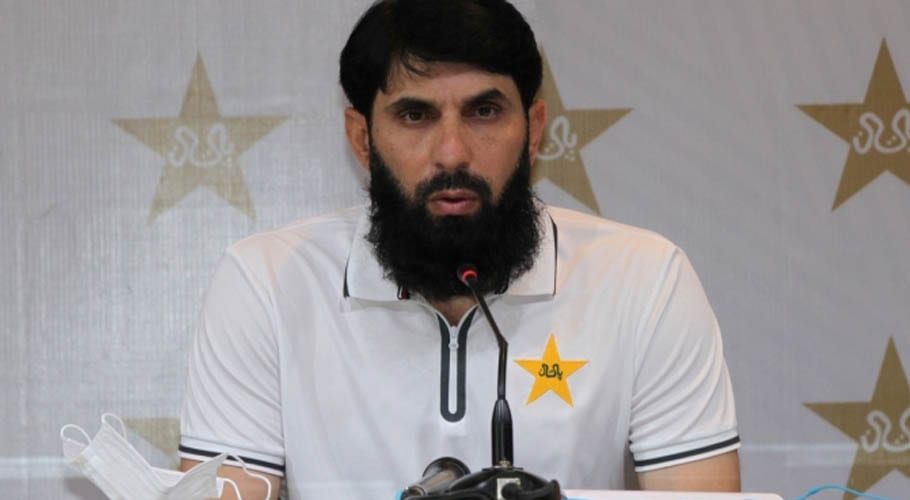 CHRISTCHURCH: Pakistan cricket team head coach Misbah-ul-Haq has complimented the team players for their patience, sacrifices and hardships in the resumption of international cricket amid the coronavirus pandemic.
The cricket team is set to complete its fourteen-day quarantine period and will leave Christchurch for Auckland on December 8 ahead of their three-match T20 series.
Pakistan had a rough start as ten squad members tested positive for COVID-19 after arrival and the team had received a final warning from New Zealand authorities for violating safety protocols.
In a statement, Misbah said top professional athletes require a certain environment to prepare so that they can perform at the minimum expected levels every time they represent their countries.
He said while they completely respect and understand the New Zealand government's laws which have been put in place for the health and safety of their public, there is no denying the fact that the implementation of certain regulations has affected the players both mentally and physically prior to an international series.
READ MORE: Pakistan announces squad for New Zealand T20 matches
He said they will try to put all this behind us and focus on the challenge of facing New Zealand in both the formats when they leave the isolation facility within a couple of days.
Misbah said New Zealand are a formidable side in their conditions and their recent performances against the West Indies confirm why they are ranked second in Tests and just behind Pakistan in T20 in sixth position.
He said Pakistan has retained the squad for the T20sthat has been playing together for some time. The squad comprises young, talented and high-performing players, who are determined and eager to make He called on players to make optimum use of the upcoming opportunities by expressing themselves by playing fearlessly every time they take the field.
He said all the players have his backing and support and all they now need to show is how much they believe and trust in their own capabilities. The first T20 match will be played in Eden Park, Auckland on December 18.