Plan-B continues blocking major roads of Hub near Karachi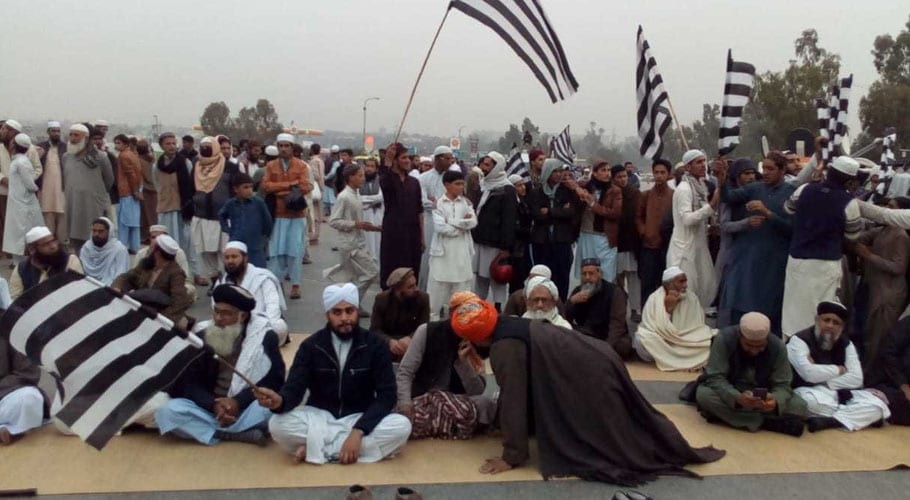 KARACHI: Jamiat Ulema-i-Islam-Fazl (JUI-F) Azadi March under its Plan-B has continued to block major roads of Sindh and Balochistan.
As per recent updates, JUI-F's Plan-B protestors conducted a sit-in at Hub Route, connecting Karachi to Baluchistan.
Read more: JUI-F to initiate Azadi March's plan-B from today
The protestors continued to stage sit-in Islamabad Chorangni-26. On the other hand, they also blocked GT Road near Nowshera.
Meanwhile, a case has been lodged against the provincial leadership of JUI-F for waging sit-in and blocking thoroughfares.
Also read: JUI-F's Plan-B: Shehryar Afridi to visit Karachi today
According to local people from different areas, the protests have caused a massive traffic jam.
The Plan-B of JUI-F's Azadi March began on 13th November From Islamabad where they had been protesting since 31st October.
Also read; Our rupee has gained without any support, says PM
Thousands of supporters reached the capital Islamabad on Oct. 31, holding a two-week sit-in on the city's main highway.
Rehman ordered them to disperse across the country on Wednesday to cripple essential roads, in what he called 'Plan B' to overthrow Prime Minister Imran Khan over allegations of voter fraud.