People will hold govt accountable: Maryam Nawaz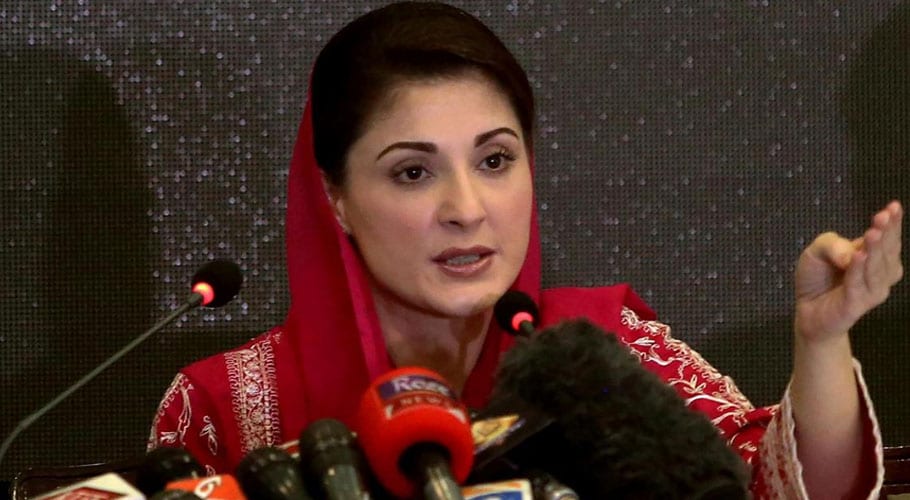 ISLAMABAD: Pakistan Muslim League-Nawaz (PML-N) vice-president Maryam Nawaz has said that the time is not far when the people will hold accountable the government and those who brought them.
Reacting to the arrest of PML-N President Shehbaz Sharif, Maryam Nawaz in her tweet wrote that Shehbaz's only fault was that he did not leave Nawaz Sharif's side, he preferred to go to jail but stood by his brother, she wrote.
شہباز شریف کا صرف یہ قصور ہے کہ اس نے نواز شریف کا ساتھ نہیں چھوڑا۔ اس نے جیل جانے کو ترجیح دی مگر اپنے بھائی کو ساتھ کھڑا رہا۔ یہ انتقامی احتساب نواز شریف اور اس کے ساتھیوں کا حوصلہ پست نہیں کر سکتے۔ اب وہ وقت دور نہیں جب اس حکومت اور ان کو لانے والوں کا احتساب عوام کرے گی۔

— Maryam Nawaz Sharif (@MaryamNSharif) September 28, 2020
In another tweet, Maryam Nawaz wrote that this vindictive accountability cannot discourage Nawaz Sharif and his associates.
آپ شہباز شریف کو گرفتار کر کہ بھی اپنے جھوٹے اور جعلی مینڈیٹ کو نہیں بچا سکیں گے۔ شہباز شریف کی سربراہی میں مسلم لیگ (ن) کے وفد نے اے پی سی میں جو بھی فیصلے کیے مسلم لیگ (ن) کا ہر کارکن ان وعدوں پر ثابت قدم رہے گا۔ انشاءاللّہ! آج ہم سب شہباز شریف ہیں!

— Maryam Nawaz Sharif (@MaryamNSharif) September 28, 2020
She further wrote that even by arresting Shehbaz Sharif, you will not be able to save the fake mandate. "Whatever decision is taken in the APC, every member of PML-N will remain steadfast on these promises," she added.
Read more: Political issues should be resolved in parliament, not GHQ: Maryam Nawaz
It may be recalled that today the Lahore High Court rejected the bail plea of Shehbaz Sharif in a money laundering case after which the National Accountability Bureau (NAB) took him into custody.
According to sources, medical experts checked Shehbaz Sharif's blood pressure, sugar level, and other conditions