Paul Rudd admits he felt like a 'prop' in Friends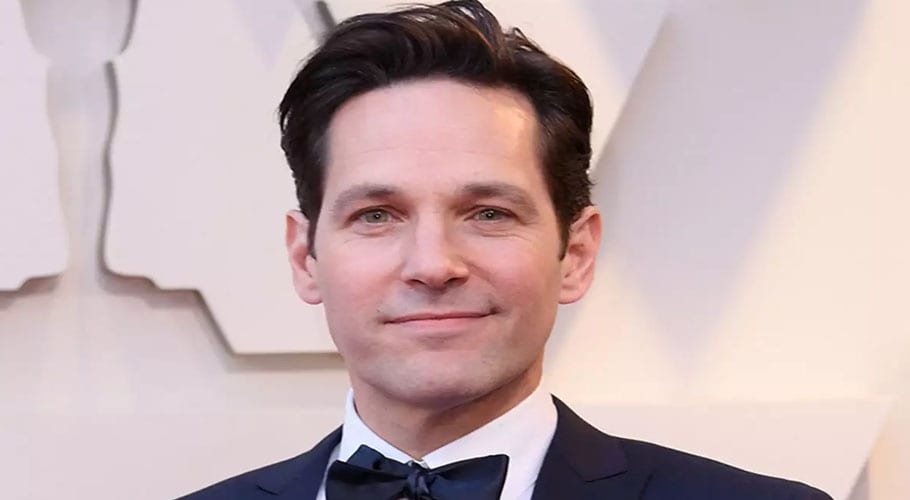 LOS ANGELES: Hollywood actor Paul Rudd who played the role of Pheobe's husband in the famous sitcom 'Friends' has called himself a prop in the play.
Paul Rudd who played a small yet significant role of Mike Hannigan in the iconic sitcom shared how he felt like a 'prop' on the show.
"In something like Friends, the show was about them, but it's an interesting thing to be a part of. I was only in it for just a blip," the Ant movie actor said.
"I felt, I was like a prop on this show. It was not about Mike Hannigan. But there was a very interesting feeling to be a part of something that has that kind of profound impact on pop culture," he said.
He also said that the initial plan the makers decided for him was to make him appear in only two episodes. However, owing to his flawless chemistry with costar Lisa Kudrow, Rudd ended up filming 18 episodes.
"I have really fond memories but doing that many episodes? That was news to me," he said. The main stars of Friends are going to appear in a reunion special which will be recorded this year. 
The unscripted special was originally going to be available at the launch of HBO Max in May 2020. However, the release was delayed due to production being halted because of the coronavirus.
Jennifer Aniston, Courteney Cox, Lisa Kudrow, Matt LeBlanc, Matthew Perry, and David Schwimmer are the main case of the series.
Read more: Lisa Kudrow promises Friends' special episode will be worth the wait