Pakistani pilgrims lost lives in Saudi road mishap: FO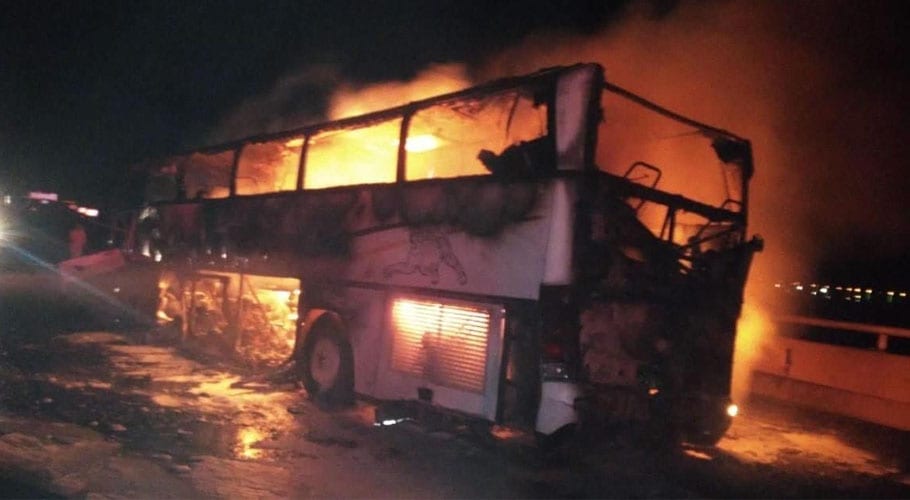 ISLAMABAD: The Forgein Office has confirmed the demise of Pakistani Nationals in bus crash that occurred in Medinah, Saudia Arabia on Thursday.
Sources added that at least 35 passengers lost their lives and Pakistani Nationals were included among the deceased. One pakistani national got severely injured as well.
According to a statement of FO, the Pakistan Consulate General has also been formed in Jeddah. The consulate is in contact with concerned Saudi Authorities along with the management of King Fahad Hospital in Medinah.
Earlier, a bus was carrying at least 39 passengers and was traveling from Riyadh to Makkah when it got involved with an unfortunate accident. The bus collided with a heavy vehicle which killed 35 and injured four passengers.