Pakistani celebrities launch campaign against child abuse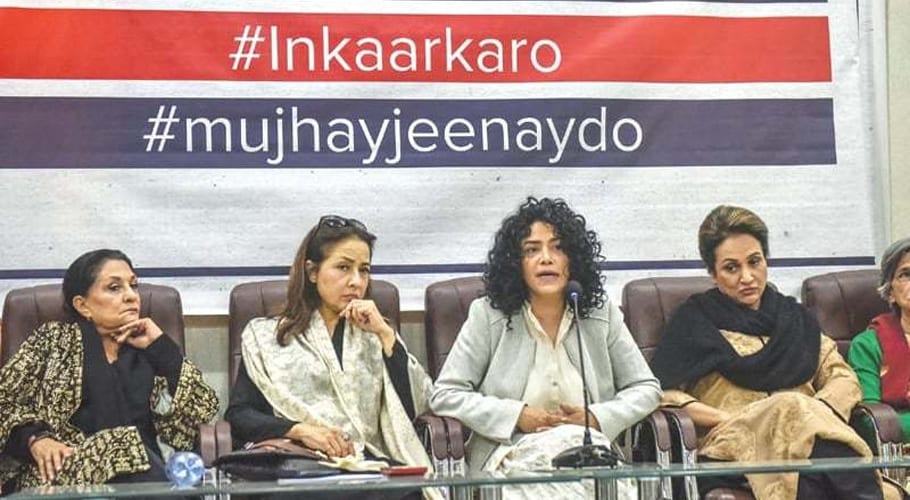 KARACHI: A number of artists have extended their solidarity to the campaign against child abuse and urged the government to implement all applicable child rights legislation.
In a press conference at the Karachi Press Club,  several celebrities have demanded the government to hire trained staff at hospitals to manage child abuse cases, set up separate investigating desks at police stations for child abuse cases and make modifications to the school curriculum to help kids understand and report abuse.
READ MORE: Rabi Pirzada to hold calligraphy exhibition in Lahore
The press conference was arranged to launch the film campaign on child abuse. A film made on child abuse cases by famous producer and director Angeline Malik was exhibited.
Making reference to the Zainab Alert Bill passed two years after the Kasur killings by the National Assembly, Malik said that while that is excellent news, but the important thing was to see the law being enforced in letter and the spirit.
READ ALSO: Gul Makai: A biopic on Malala Yousufzai gets first trailer
While sharing her feelings, Bushra Ansari called for severe punishment for child abuse perpetrators and said they must be subjected to the same discomfort, torture, and injury they inflicted on their victims.