Pakistan strongly denounces rocket attacks in Kabul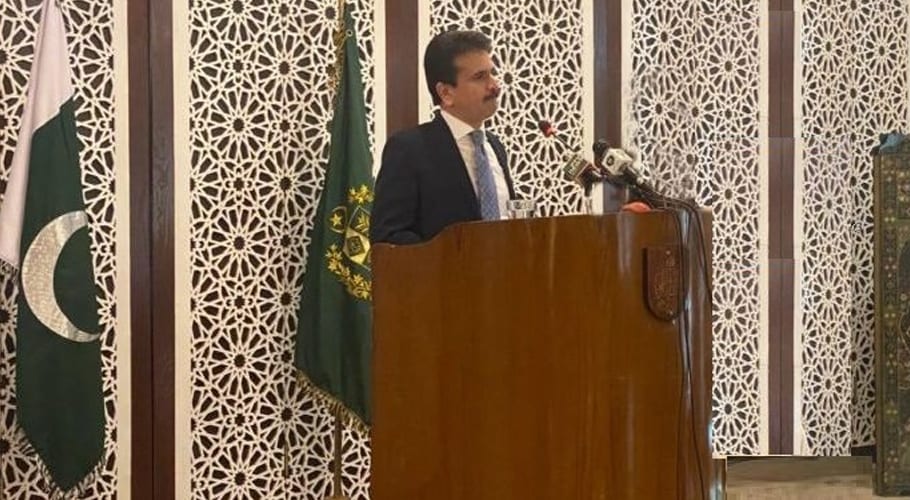 ISLAMABAD: Pakistan has strongly condemned the rocket attacks in Kabul, which killed eight people and injured 31 others, warning of spoilers in the Afghanistan peace process.
Foreign Office spokesman Zahid Hafeez Chaudhri conveyed Pakistan's "heartfelt condolences to the families of those who lost their lives and prayed for early and complete recovery of the injured".
The spokesperson cautioned that it was "important to be vigilant of spoilers who are working to undermine the Afghan peace process" at a time when the international community's efforts were "moving forward".
At least eight people were killed when a barrage of rockets struck densely populated parts of Kabul, marking the latest big attack in a wave of violence sweeping the Afghan capital, just two days after PM Imran visited the city to assure President Ashraf Ghani of Pakistan's utmost support in the peace process.
The salvo slammed into various parts of central and north Kabul — including in and around the heavily fortified Green Zone that houses embassies and international firms — just before 9am (0430 GMT).
The Iranian embassy said on Twitter that its main building had been hit by rocket fragments after a missile landed on the premises. No one on the compound, located just outside the Green Zone, was wounded.
One of the rockets fired this morning, landed at our Embassy compound. Fortunately, there were no casualties and all Embassy's staff are in good health. #Afghanistan pic.twitter.com/V1knDZmIeG

— Embassy of I.R. Iran in Kabul, Afghanistan (@IRANinKabul) November 21, 2020
Interior ministry spokesman Tariq Arian blamed the Taliban, saying "terrorists" had fired a total of 23 rockets. "Based on initial information, eight people were martyred, and 31 others were wounded," Arian said, noting the final toll would change.
The Taliban denied responsibility, saying they "do not blindly fire on public places". At least one rocket landed in an office inside the Green Zone but did not explode.
Photos and videos circulating online showed several buildings with damaged walls and windows, including at a large medical complex.
One of the rockets hit a hospital's paediatric ward. A place for children! A newborn baby boy (he's fine!) was in the room next door – this is what he was born into.
They – whoever 'they' are – have lost their mind! pic.twitter.com/yxmx9YdVpR

— Stefanie Glinski (@stephglinski) November 21, 2020