Pakistan logs 117 fresh Covid cases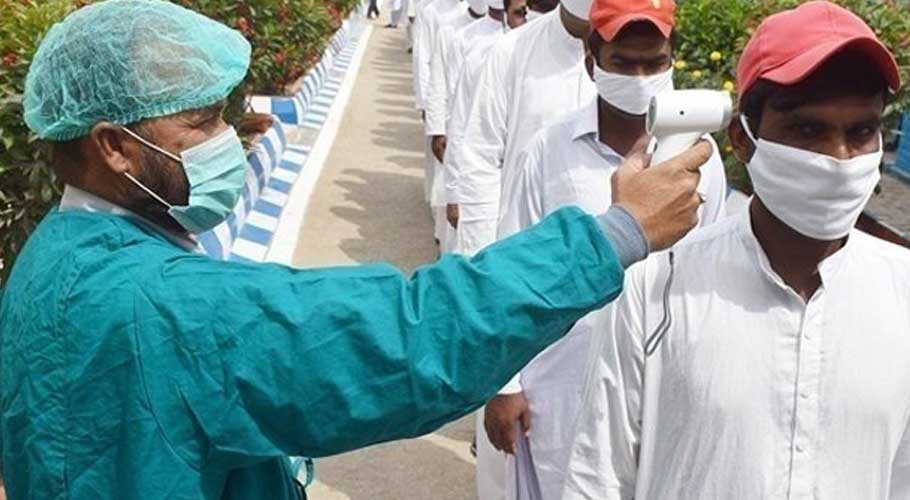 ISLAMABAD: Pakistan has reported two deaths in the last 24 hours by novel coronavirus as the number of positive cases has risen to 1,528,178.
The nationwide tally of fatalities stands at 30,371 on Wednesday.
According to the latest figures by the National Institute of Health (NIH), at least 117 persons were tested positive for COVID-19 across the country in the past 24 hours.
Pakistan has conducted 19,090 tests in the past 24 hours out of which 117 persons were tested positive for the disease. The COVID Positivity Ratio was recorded at 0.61 percent.
COVID-19 Statistics 27 Apr 2022
Total Tests in Last 24 Hours: 19,090
Positive Cases: 117
Positivity %: 0.61%
Deaths: 02
Patients on Critical Care: 145

— NIH Pakistan (@NIH_Pakistan) April 27, 2022
Read more: Beijing to test 20mn people for COVID-19
On the other hand, three-quarters of Beijing's 22 million people lined up for COVID-19 tests on Tuesday as authorities in the Chinese capital raced to stamp out a nascent outbreak and avert city-wide lockdown ongoing in Shanghai for a month.
It began tests in its most populous district Chaoyang on Monday morning. By nighttime, authorities listed 10 other districts and one economic development zone for mandatory tests this week, covering a total of 20 million people of which 16 million were scheduled to be screened on Tuesday.