Pakistan issues over 4200 visas to Indian Sikh pilgrims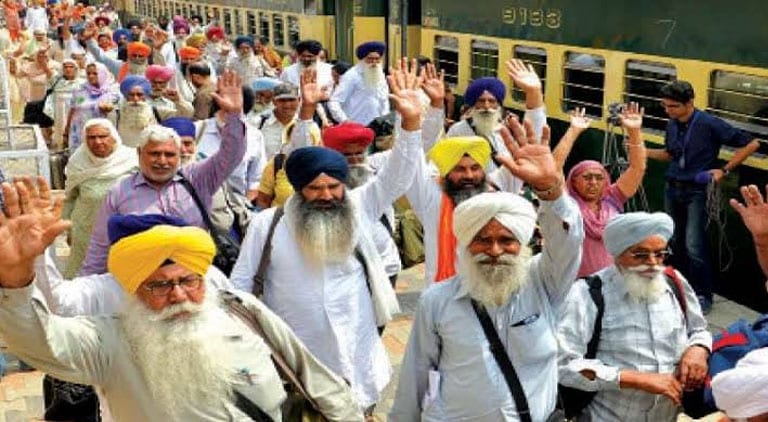 ISLAMABAD: Pakistan High Commission in New Delhi has issued over 4200 visas to Indian Sikh Pilgrims to parictipate in the 550th Birth Anniversary of Baba Guru Nanak from 5-14 November 2019.
The pilgrims would cross over Attari-Wagah border by foot in two groups on 5th and 6th November. Thousands of Sikh and Hindu pilgrims from India visit Pakistan to participate in various religious festivals every year under the Pakistan-India Protocol on Visits to Religious Shrines of 1974.
As of now, the number of pilgrimage visa issued by the High Commission has touched 10,000 in the year 2019.
Thousands of Sikh Pilgrims residing in countries other than India, holding foreign and Indian passports, also visit Pakistan to attend their religious festivities and visit Sikh gurdwaras.
The High Commission has issued over 4200 visas this time as a special gesture on the auspicious occasion of the 550th birth anniversary of Baba Guru Nanak against the limit of 3,000 in the bilateral protocol of 1974.
A number of other initiatives for facilitation of Sikh pilgrims including opening of the Kartarpur Corridor have been taken by the government of Pakistan this year.
Pakistan High Commission in India has extended profound felicitations to the Sikh community in India and all over the world who are celebrating the important landmark of the birth anniversary of the founder of their religion, Sikhism.
The High Commission also wished a spiritually rewarding journey to the pilgrims visiting Pakistan on this occasion. It stated that the issuance of maximum number of pilgrimage visas was in line with the government's efforts for promoting visits to religious shrines.