Pakistan coronavirus cases surpass 52,000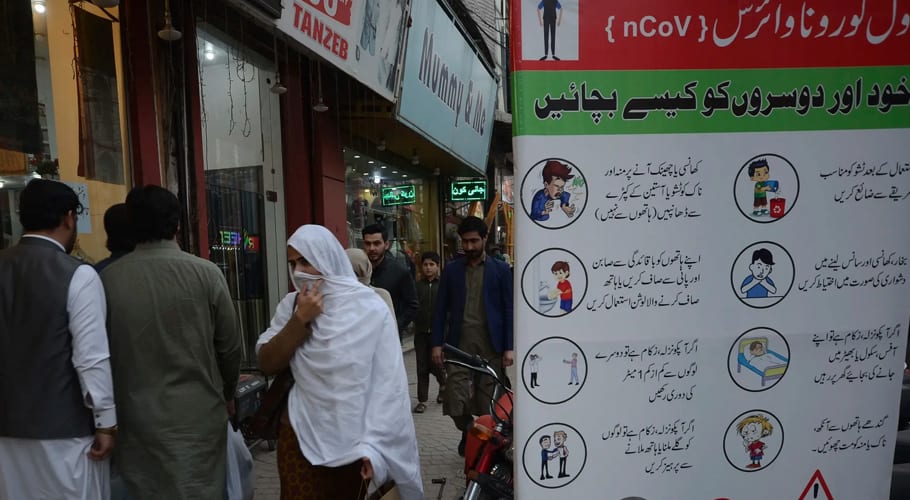 LAHORE: The number of confirmed coronavirus cases have surged to 52,437 in Pakistan, while the death toll stands at 1,101.
According to the National Command and Control Center (NCOC), more than 1,743 cases of coronavirus were reported while 34 people succumbed to the disease in the last 24 hours. As many as 16,653 patients have recovered from the disease, while the country is still witnessing a consistent rise in the COVID-19 cases.
As per details, 21 percent of the cases have foreign travel history while 79 percent of the cases are reported to be locally transmitted. There are 20,883 confirmed cases in Sindh while Punjab has 18,730  cases.
Balochistan has recorded 3,198 cases, Khyber Pakthunkhwa has 7,391, Islamabad has 1,457 cases, while AJK and Gilgit Baltistan has 171 and 607 cases respectively.
Out of a total of 1,101 deaths, Khyber Pakhtunkhwa has reported 381 deaths, Sindh 340, Balochistan 39, Gilgit-Baltistan 04, Punjab 324, Azad Kashmir 01 and Islamabad Capital Territory has reported 12 deaths.
Health authorities conducted the highest number of coronavirus tests in a single day and anticipate a 15-20 percent rise in daily cases over the next week across the country due to lifting of the lockdown.
The coronavirus pandemic continues to wreck across the globe and only an effective vaccine will end all chaos. Scientists are scrambling to find a cure by sharing research and overcoming obstacles others may be facing.
There are more than 100 research groups pursuing vaccines with nearly a dozen in advanced stages of human trials or poised to start soon.
Read more: Religious scholars denounce attempts to use coronavirus to boost sectarian tensions