Pakistan, China agree to enhance cooperation under CPEC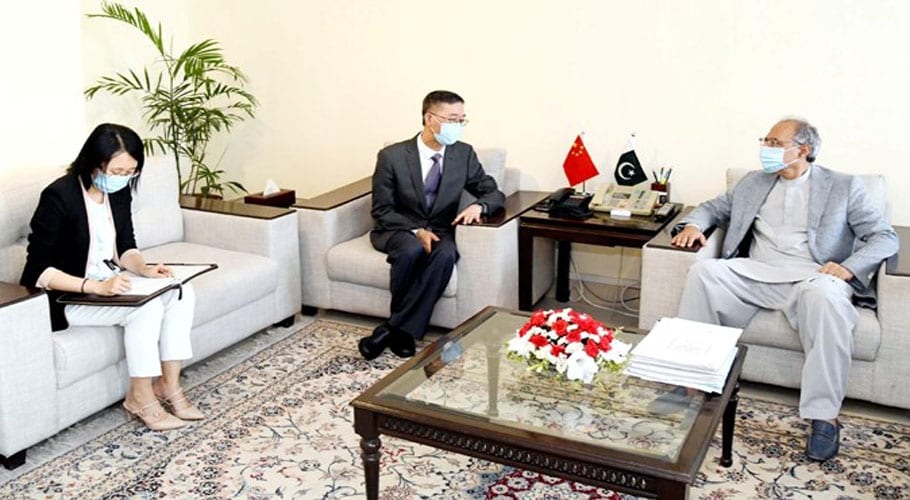 ISLAMABAD: Pakistan and China on Tuesday agreed to further cooperation in different fields under the China- Pakistan Economic Corridor (CPEC).
Advisor to Prime Minister on Finance and Revenue, Dr Abdul Hafeez Shaikh during a meeting with Chinese Ambassador to Pakistan Yao Jing said CPEC is a corridor that opens doors of cooperation to the whole region and beyond.
Hafeez Shaikh said that CPEC will further strengthen the country's economy, adding that products made in the SEZs will be exported across the globe.
During the meeting issues of mutual interest came up to discussion while both the dignitaries agreed to further enhance cooperation in different fields of economy, according to a press statement issued by the Finance Ministry.
The Advisor also thanked the Chinese government for supporting Pakistan in its fight against the COVID-19 epidemic.
He said the friendship between Pakistan and China has grown stronger and stronger due to the difficult time that both the countries have gone through.
On the occasion, the Ambassador assured the advisor that China would do its best to help Pakistan tackle the situation arising out of coronavirus spread.
He also expressed the resolve of his government to further strengthen friendly relations between the two countries.
The envoy further said that CPEC's motive is to improve the lives of people living in Pakistan and China by building an economic corridor promoting bilateral connectivity, construction, explore potential bilateral investment, economic and trade, logistics and people-to-people contact for regional connectivity.