Pakistan Army has killed over 60 Indian soldiers since Feb 27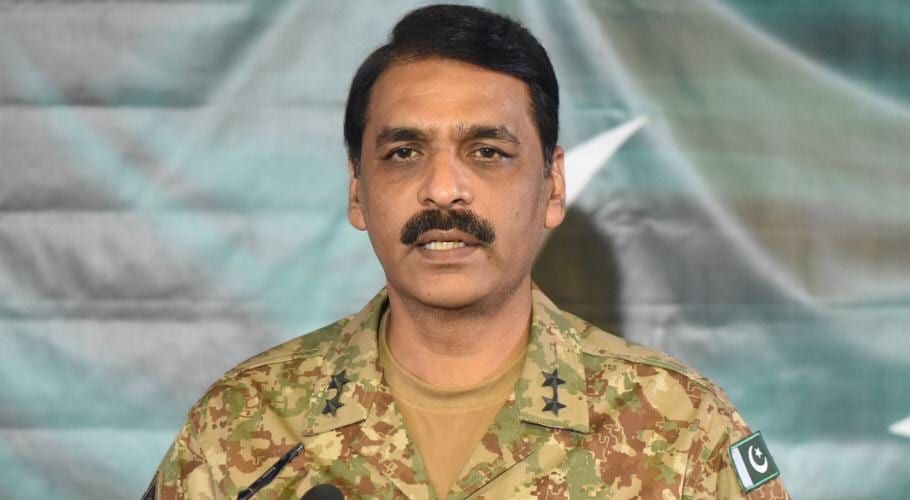 RAWALPINDI: The Pakistan Army has killed more than 60 Indian soldiers during firing at the Line of Control (LoC) since February 27, Director General Inter-Services Public Relations (ISPR) Maj Gen Asif Ghafoor said on Saturday.
On February 27, the Pakistan Air Force (PAF) had shot down two Indian aircraft which violated Pakistani airspace. An Indian pilot was also arrested but he was later released by Pakistan as a goodwill gesture.
Tweeting from his personal account, Ghafoor said many Indian troops were also injured and their bunkers were destroyed by Pakistani forces since the February airstrikes. "Artillery gun positions also damaged (and troops) forced to relocate," he wrote.
The army's spokesman noted that since February the PAF had downed two Indian Air Force jets, two Indian helicopters had "met fratricide under fear" and the Indian navy was under deterrence.
Since 27 Feb 19 Pak Army has killed over 60 Indian soldiers on LOC besides injuring many & destroying their bunkers. Artillery gun positions also damaged forced to relocate. 2 IAF Jets shot down by PAF, 2 helis met fratricide under fear. Indian Navy under deterrence.#CostForCDS
— Asif Ghafoor (@peaceforchange) October 26, 2019
Indian army chief's 'irresponsible statements'
On Friday, Pakistan Army's spokesman on Friday strongly condemned the irresponsible statements of Indian army chief Bipin Rawat who is seeking to become the Indian Chief of Defence Staff.
The Chief of the Defence Staff (CDS) is a proposed position for the combined head of the Indian army, Indian air force and Indian navy. The creation of the post was announced by Indian Prime Minister Narendra Modi in his independence day speech in August.
DG ISPR said that the Indian army chief's is repeatedly provoking war through irresponsible statements which threaten regional peace to facilitate the Indian political leadership.
"Indian COAS repeatedly provoking war through irresponsible statements endangering regional peace for electioneering of political masters.
"From fake surgical strike, to date his only success has been to turn Indian Army into a rogue force and getting them killed," said DG ISPR in statement on social media site Twitter.
He further said the Indian army chief's statements are couple with "blood of innocents on hand" just to become the Indian chief of defence staff at the cost of military professionalism.
The comments come amid escalating violence and tensions across the Line of Control. The Pakistan army had challenged India to share locations of the alleged 'lauchpads' the latter claimed to have targeted in Azad Jammu and Kashmir.
India has neither allowed its diplomats based in Islamabad to visit the LoC along with the group nor provided the locations the alleged 'launch pads' it had claimed to have destroyed.