PAF jet crashes while on training mission near Shorkot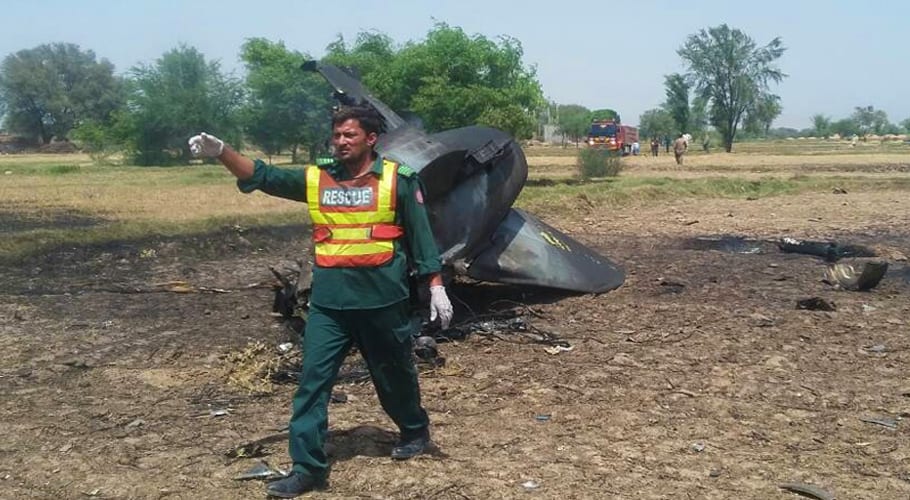 JHANG: Pakistan Air Force (PAF) spokesperson on Friday has said that a trainer aircraft crashed near Shorkot, in Jhang district Punjab, the pilot was safe in the incident.
The PAF spokesperson said, the Mirage plane was on a training exercise when it crashed near Shorkot, Jhang, while no human or loss was reported, the aircraft's pilot remained safe during the incident.
READ MORE: KCR case: SC orders destroying illegal constructions in Karachi
The PAF authorities, however, have established a committee to figure out the reasons behind the plane crash accident.
Earlier in January 7, PAF spokesman said on a training mission on Tuesday that two pilots embraced martyrdom as a plane from Pakistan Air Force (PAF) crashed near Mianwali.
READ ALSO: : Audit report reveals CEO of PIA's appointment against rules
"Pakistan Air Force regrets that a PAF FT7, aircraft crashed near Mianwali while on a routine operational training mission. Both aircraft pilots embraced martyrdom in the sad incident," PAF issued the statement.