No talks with India until IoK's curfew is lifted: FM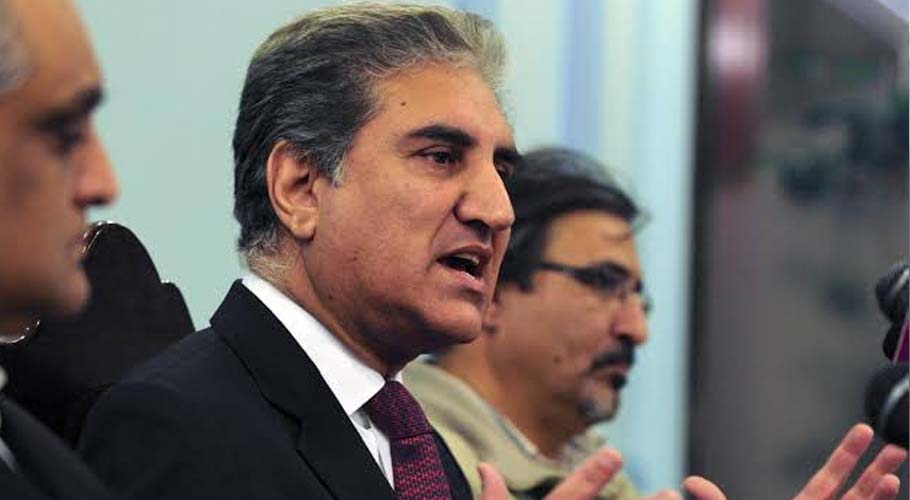 NEW YORK: Foreign Minister Shah Mahmood Qureshi has said that Pakistan would not talk to India regarding any issue till the curfew was lifted from Indian occupied Kashmir (IoK).
As per details, Shah Mahmood Qureshi staged boycott during the speech of Indian foreign minister of SAARC's delegation.
The foreign minister said that India would have to grant all basic human rights to the people of IoK. He added that India had to assure us that the rights of the occupied valley were secured.
Since 5th August, the Indian government revoked Article 370 and placed the curfew in Iok. The Indian authorities banned public movement and closed all educational institutions
Article 370 of the Indian Constitution is a temporary provision that grants special autonomous status to occupied Kashmir.
According to this article, except for defense, foreign affairs, finance, and communications, the Indian Parliament needs the state government's concurrence for applying all other laws.
The residents of occupied Kashmir, therefore, live under a separate set of laws as compared to Indian citizens elsewhere in the country, including legislation related to citizenship, ownership of property, and fundamental rights.