Netizens troll Haroon Kadwani for his overacting in 'Ruposh'
Star kid Haroon Kadwani has become the centre of attention on social media over his resemblance to actor Feroze Khan.
Haroon Kadwani is the son of producer Abdullah Kadwani, who made an appearance as the main lead in Geo Entertainment's telefilm 'Ruposh' opposite actress Kinza Hashmi.
In one of the scenes, Haroon did an intense role in this love story and social media users soon noticed his resemblance to actor Feroze Khan. His character also resembled intense characters played by Feroze Khan in his previous projects.
This is when the netizens started to troll the newcomer as they felt he was copying Feroze Khan. Let's have a look: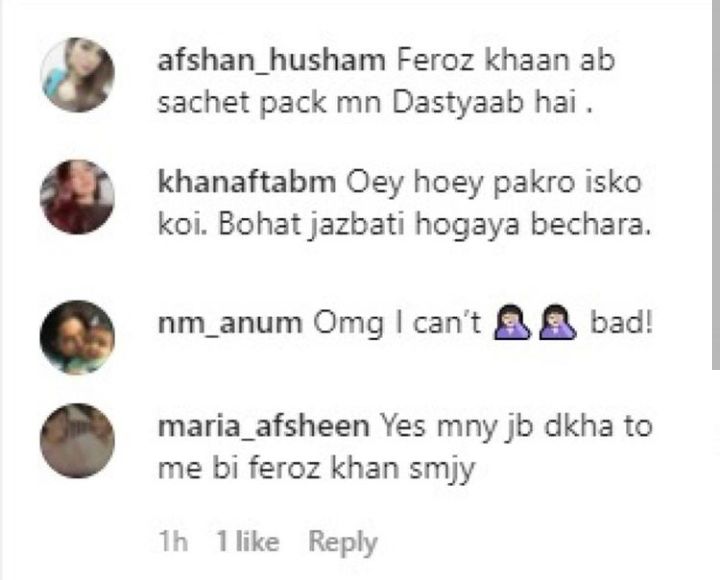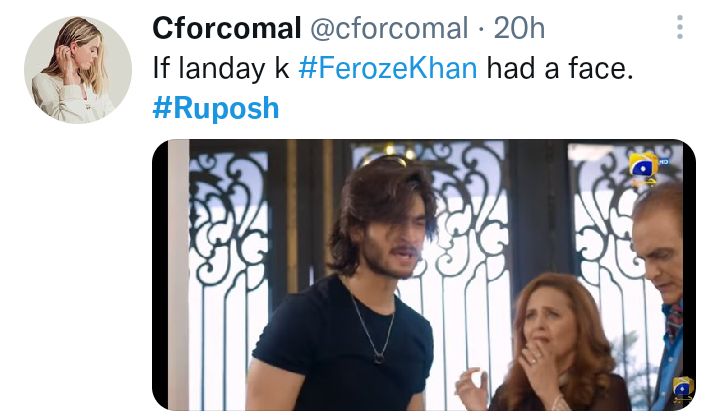 On the work front, Haroon Kadwani and Kinza Hashmi have earned accolades due to the overwhelming response from the audience.  On YouTube, the telefilm 'Ruposh' has become the number one trending success in just three days and has become the first Pakistani telefilm to get the fastest 10 million views. Overall, the digital platform has received 180.4 million views on TikTok, Instagram, and YouTube, and a rating of 9.6 on IMDB.