NCC decides to meet tomorrow after a gap of seven months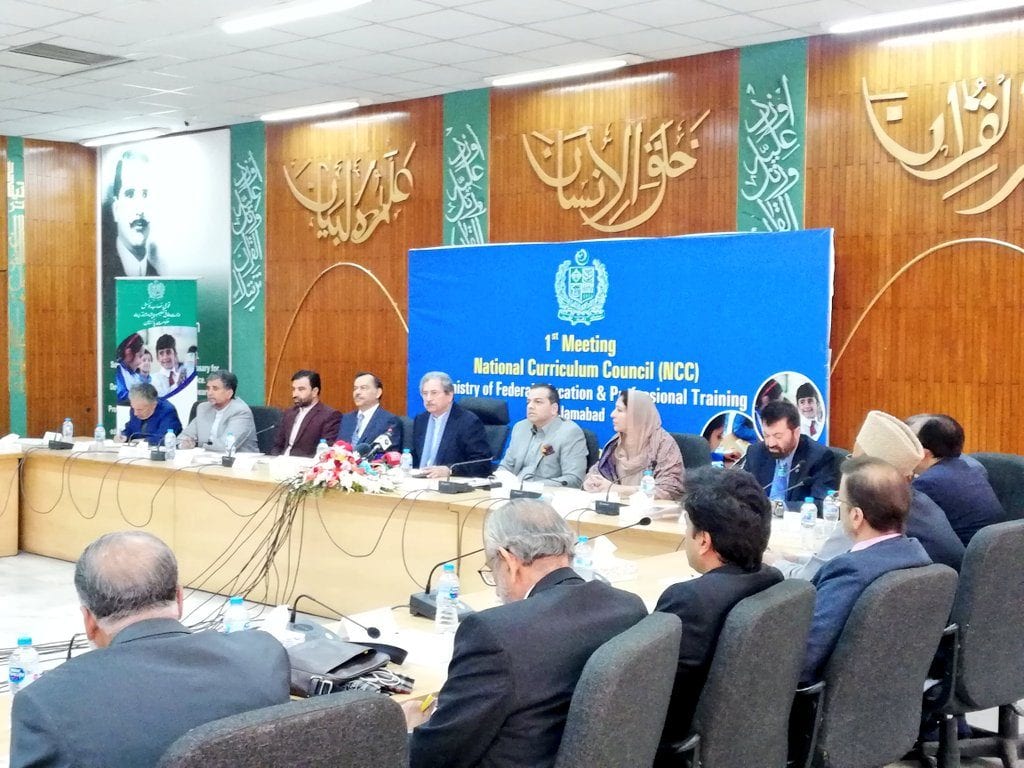 ISLAMABAD: After a delay of seven months, the National Curriculum Council (NCC) will tomorrow on Monday.
NCC has decided to meet tomorrow on Monday with a slight change in the timeframes set for  exchanging the proposed revised curricula with the provinces for feedback and reaching an agreement on developing a 'single domestic syllabuses."
Source said the NCC, had been asked to share the revised curriculum draft with the provinces by Nov 30, had now been directed to wrap up this task by the end of the year, making it nearly impossible for the government to develop a new curriculum in the coming academic year starting in many parts of the country in April 2020.
According to the original scheme, the Government was to finalize and inform the "Single National Curriculum" in the light of feedback received by the Federation Units by Dec 30 for the implementation of the new curriculum of textbooks by March 30, 2020.
When contacted, Shafqat Mehmood, the Minster for Federal Education and Professional Training Shafqat Mehmood, who is heading the committee, affirmed that there were some shifts in the deadlines set earlier, but since they were doing "a serious job" they did not want to complete it in haste.

"We are making efforts to develop a consensus on the curriculum up to primary level by March next year. After it, we will try to develop consensus on the curriculum up to Class 8 by October next year so that we can implement it in the academic year starting in 2021," the minister added.