Nationwide anti-polio campaign starts from Nov 2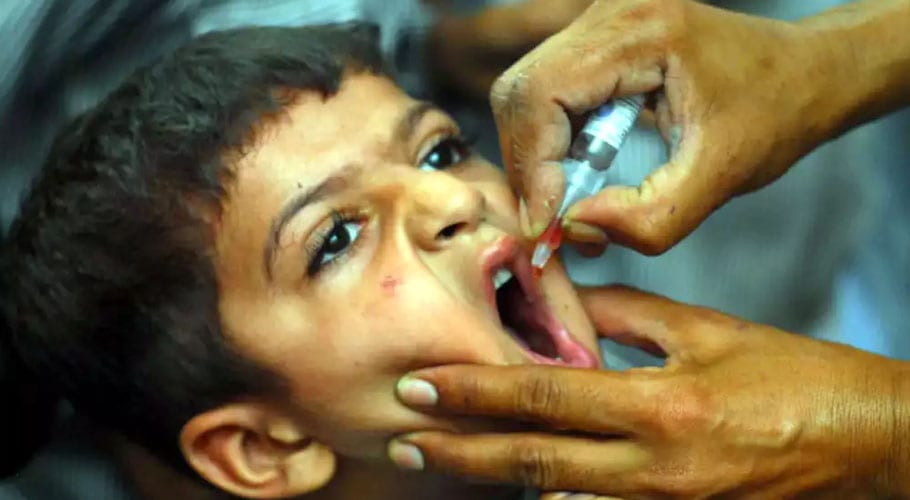 ISLAMABAD: A special anti-polio vaccination campaign is scheduled to kick-off nationwide from 2nd November.
According to details, the health department has announced to launch a polio campaign with a delay of two months. It will be initiated from Saturday.
Also read: Rajanpur on way to become first polio-free city
Recently, Polio Adviser to the United Nations and Polio Focal Person to Prime Minister Imran Khan, Babar Atta stepped down from the position.
Famous former cricketer Wasim Akram was appointed as the ambassador of polio eradication in the country on the Worlds Poli Day 2019.
Also read: Islamic scholars certify fatwas in support of polio vaccine
The Council of Islamic Ideology (CII) has also certified 100 fatwas in support of polio vaccination.
Prime Minister Imran Khan has always expressed serious concern over the recent spike in polio cases in Khyber Pakhtunkhwa and other parts of Pakistan.
Also read: World Polio Day is being observed around globe today
According to Imran Khan, the eradication of polio is the top-most priority of the government as it affects the future generation.
As per the World Health Organization, overall 63 polio cases were reported in 2019 out of which 46 were from Khyber Pakhtunkhwa, 5 from Punjab, 5 from Balochistan and 7 from Sindh.
Pakistan is one of only three countries in the world, alongside Afghanistan and Nigeria, affected by poliovirus. Nigeria has already marked three years with no new cases and can soon be certified polio-free.
Also read: Wasim Akram vows to eradicate polio from Pakistan