NA passes resolution calling upon President Alvi to act in non-partisan manner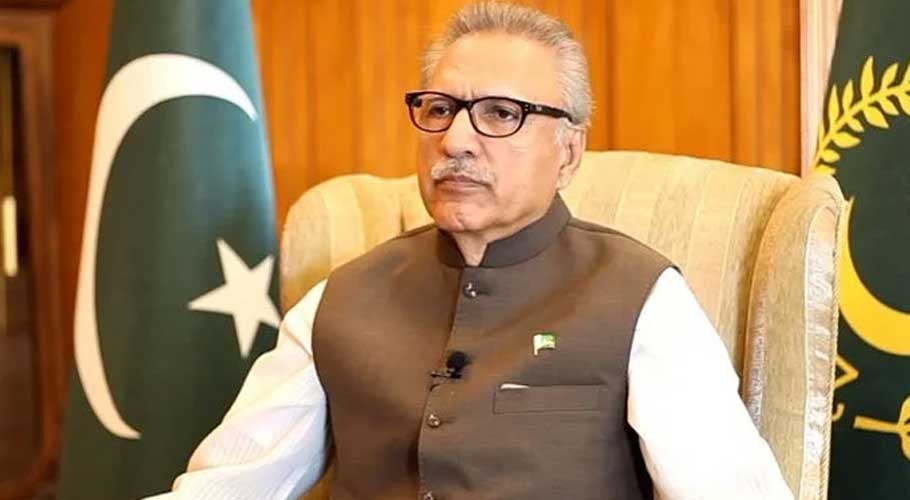 ISLAMABAD: The National Assembly on Wednesday passed a resolution calling upon President Dr. Arif Alvi to act in a non-partisan manner and perform his functions strictly in accordance with Article 48 of the Constitution.
The resolution tabled by MNA Mohsin Dawar was adopted by a majority vote. The Grand Democratic Alliance (GDA), led by MNAs Ghous Bux Mahar and Dr. Fehmida Mirza, opposed the resolution.
 "This House resolves under the Constitution of the Islamic Republic of Pakistan, obedience to the Constitution and the law is the invaluable obligation of every citizen wherever he may be, and of every other person for time being within Pakistan," the resolution stated.
"According to the oath of the office of the president, he or she will not allow his "personal interests" to influence his official conduct or his official decisions. He is also bound to preserve, protect and defend the Constitution".
"This House takes strong exception to the Constitutional stance taken by the President and refusal to adhere to implement the Constitution in letter and spirit, and also to follow the norms of parliamentary democracy."
The development comes days after President Arif Alvi "strongly rejected" Prime Minister Shehbaz Sharif's advice to remove Punjab Governor Omer Sarfraz Cheema, saying that under Clause 3 of Article 101 of the Constitution, "the Governor shall hold office during the pleasure of the President".
The federal government had sent a summary for the removal of Governor Cheema to the president on April 17. As per the Constitution, the summary would take effect automatically without any decision from the president after the stipulated time period.
After the completion of the constitutional period of the summary, the Cabinet Division issued the notification. According to the notification, Omar Cheema's term as governor expires on Tuesday.
According to an official statement, President Alvi had conveyed to the premier that the Punjab governor could not be removed without his approval.
The president said that the governor "cannot be removed" because there was neither any allegation of misconduct nor conviction by any court of law or of any act committed by him contrary to the Constitution.
He stated that it was his duty as the head of the state to represent the unity of "the Islamic Republic of Pakistan in terms of Article 41 of the Constitution".
President Alvi highlighted the constitutional role of the Punjab governor, saying that Cheema had sent a report earlier regarding the unfortunate happenings in the Punjab Assembly, questions regarding the validity of the resignation of Usman Buzdar as the chief minister, and shifting of loyalties.