Mufti Usmani seeks to establish separate board for modern Islamic schools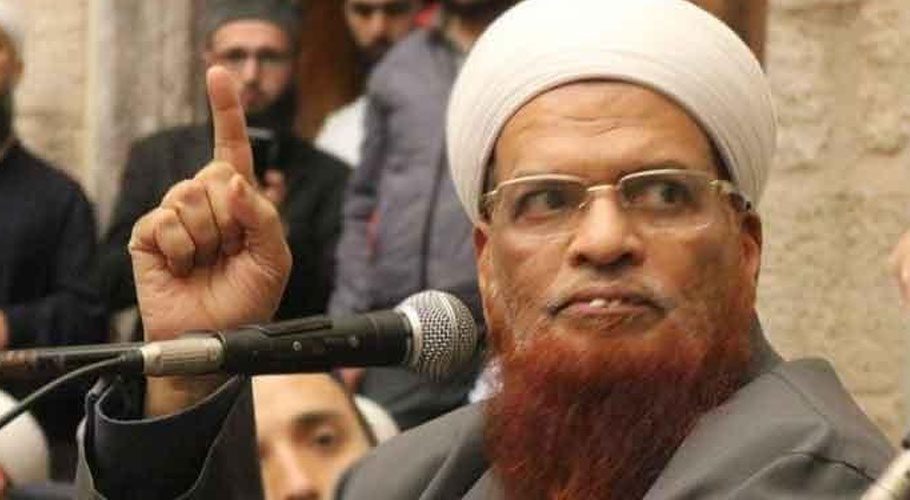 KARACHI: Vice President of Jamia Darul Uloom Karachi, and former Chief Justice of Shariah Court Mufti Muhammad Taqi Usmani has expressed his desire to establish a separate educational board for those private Pakistani schools providing both modern and Islamic education at the same time.
In a letter, he has sought suggestions from the owners of these kinds of schools in the connection to forming a separate board for them. 
"There are a good number of Islamic schools in the country, particularly in Karachi at present. I have wanted for a long time to bring these schools close and create coordination among them so that they can support each other in achieving their common goals ", the letter read.  
He further wrote that the number of such institutions is significant across the country, which gives them the right to set up their own board with the approval of the government, so that they could develop their own curriculum, instead of being affiliated with any foreign institution.  
"By doing this we can groom a generation that is truly Muslim and free from the domination of Western ideas, not compatible with Islam ideology'', the letter added.
Mufti Usmani said: In order to achieve these goals, a consultative meeting of owners of only a few selected schools, located in Karachi, is currently being called at Darul Uloom Karachi. He has requested the invited owners and principals of the schools to attend the meeting and bring along their suggestions in this regard.
Those who have been invited are Maulana Zubair Ashraf Usmani of Hira Foundation School, Mufti Jameel Khan of Iqra Rozat-ul-Atifal Trust established in 1985, owners of Iqra Islamic Foundation School, Iqra Baitul Alam Islamic School, Iqra Grammar Higher Secondary School, Iqra Hafiz Grammar School, Manhal Islamic School, Azqa Islamic School, Maulana Ilyas Madani's Al-Khalil Hafiz School, Maulana Irfan Ahmed Siddiqui's School Iqra Umm Al-Kitab, Al-Qain School, Maulana Hanif Al-Badr School run by Abdul Majeed's Madrasa Bait-ul-Alam, Nakhla School of Tasawwur Khalil, Maulana Siddique's Al-Asr Islamic School, Iqra Atfal Al-Arabiya School and Al-Badr School run by Maulana Hanif Abdul Majeed's Madrasa Bait-ul-Alam.
Sources said that in the second meeting other Islamic schools from across the country, including schools run under Jamaat-e-Islami, would be invited.
Moreover, this initiative is being appreciated in the religious circles across the country and it is said that there is a need for a separate board for the schools which are a beautiful combination of religious and modern education.