Motorway gang-rape victim identified both suspects: Minister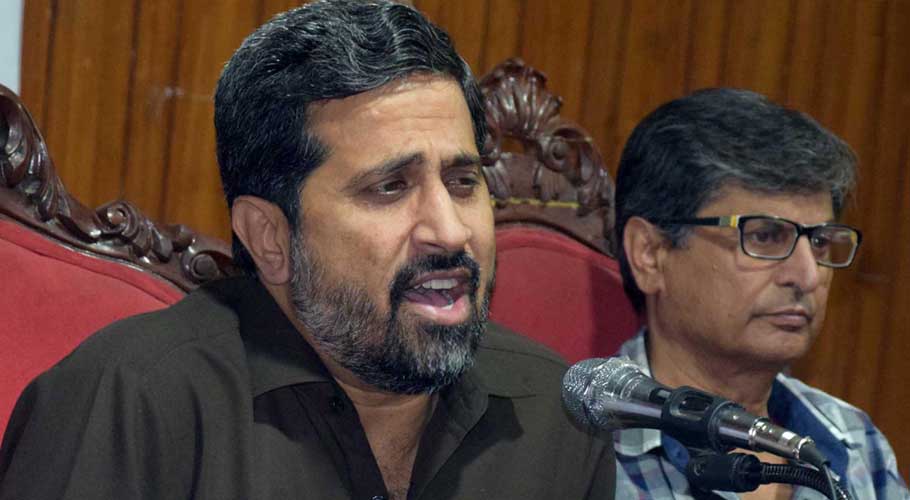 LAHORE: Punjab Information Minister Fayyaz-ul-Hasan Chohan today (Thursday) has confirmed that the Lahore Motorway gang-rape victim has identified both perpetrators, including Abid Ali.
"The victim has identified both Abid and Shafqat. It was due to Waqars arrest that we were able to reach Shafqat," Fayyaz said while addressing a press conference in Lahore.
He informed that the victim also assured cooperation with the concerned authorities for further investigation in the Motorway case. "Investigation into the gang-rape is almost concluded, however, one of the prime suspects is still at large," he added.
The provincial minister further said that family members of the suspects were also taken into custody. "Investigators managed to trace prime suspects including Abbas, Mistri Bala, and Shafqat through Waqarul Hassan," he revealed.
Referring to CCPO Lahore issue, Fayyaz-ul-Hasan informed that Capital City Police Officer (CCPO) Lahore Umar Sheikh tendered an apology for his wrong statement.
The authorities had earlier tracked Waqarul Hassan by geofencing and later he surrendered before the police. The next day, he was remanded into police custody for 14 days by an accountability court.
The incident has drawn nationwide criticism from human rights activists, politicians and the public over a lack of safety as well as the attitude of the lead investigator CCPO Lahore Umar Sheikh. There have also been protests across the country calling for extreme punishments for rapists.