Missile strike in Azerbaijan kills 10 people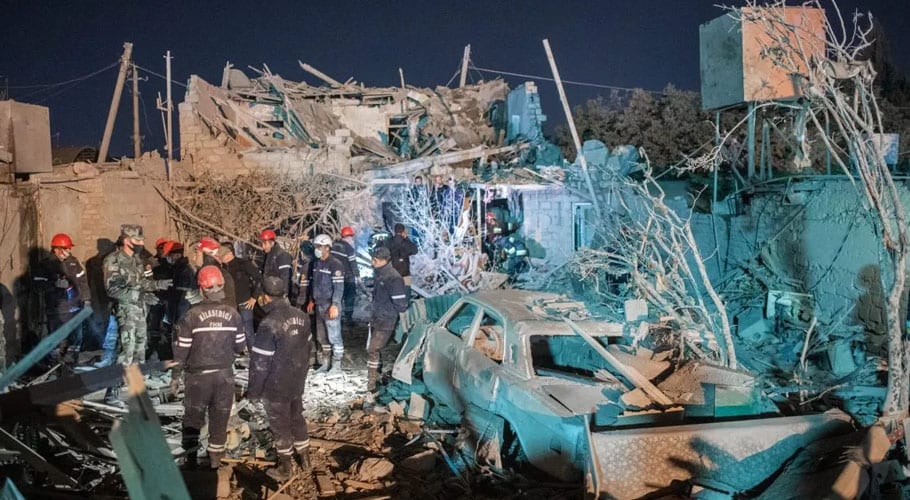 BAKU: A missile strike in Azerbaijan has killed at least ten people and injured more than 40 others.
According to the foreign news agency, the missile landed in a residential area in Ganj, Azerbaijan's second-largest city, destroying several houses.
Azerbaijan has blamed Armenia for the missile strike, but Armenia has not yet claimed responsibility. It should be noted that a ceasefire was agreed between Azerbaijan and Armenia last week. both held 10-hour ceasefire talks.
Tensions between the two countries, which began on September 27, have killed more than 300 people and forced thousands to flee.
The first formal meeting between the Foreign Ministers of Azerbaijan and Armenia took place in Moscow. The two foreign ministers held talks at the invitation of the Russian president, but despite the talks, a ceasefire could not be reached between the two countries.