Military lockdown enters 122nd consecutive day in IOK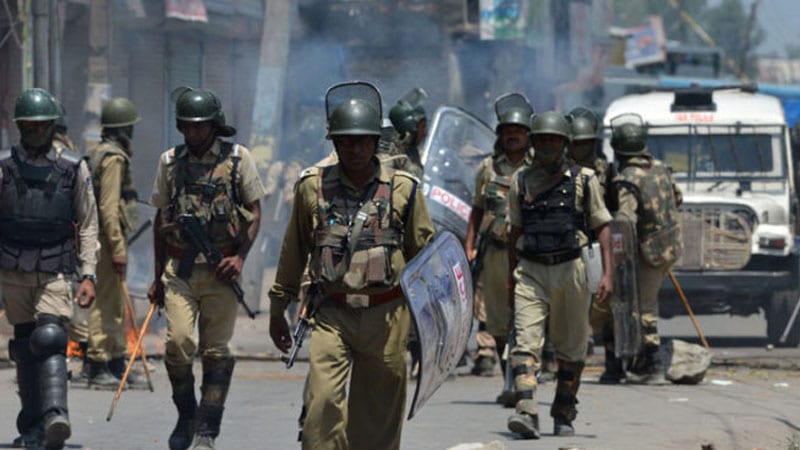 SRINAGAR: Situation continues to remain almost unchanged in the Indian Occupied Kashmir on the 122nd day of lockdown and military siege.
Having scrapped the IoK special status, the Indian government is now planning to further erode the Muslim-majority character of the territory by carving out new administrative divisions from the newly-formed union territory of Jammu and Kashmir.
There is a shortage of food and medicines, while heavy snowfall has multiplied the miseries of the hapless Kashmiri people.
Read more: Curfew continues for 111th consecutive day in IOK
Since 5th August, the Indian government has placed a curfew in IoK by revoking the special status of occupied Kashmir.
Restrictions under section 144 and total ban on internet and prepaid mobile services remain enforced.
According to the international media, there is no sign of the restoration of the internet and prepaid cellular phone services for the citizens of the occupied territory.
Public transport is off the roads. Shops and business centers barring a few hours in the morning and evening continue to remain shut.
Though educational institutions and offices are open yet very few show up there.
Also read: Human Rights Watch urges India to end curfew in IoK
On the other hand on 31st October, occupied Kashmir was officially split into two union territories against the wishes of the people of the territory and in breach of international laws and India's own constitution.