Mazari takes notice on razing of shanty huts in Islamabad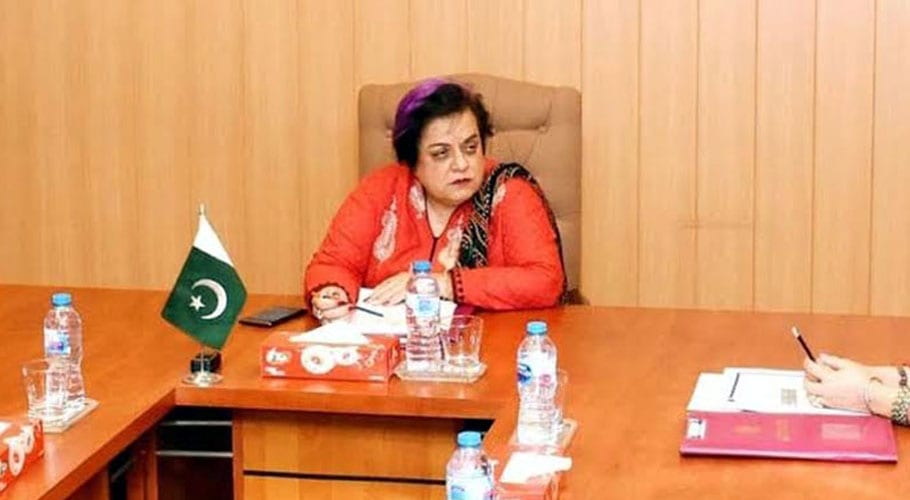 ISLAMABAD: Federal Minister of Human Rights Dr Shireen Mazari has taken took notice of razing of shanty huts located in Sector G-11/4 in Islamabad.
She warned that action will be taken immediately if any police official is involved, calling the razing as 'completely unacceptable.' She further added that 75 families will be provided shelter and compensation as well.
Mazari said she had spoken to Capital Development Authority (CDA) chairman and the Interior Minister in this regard. An immediate inquiry has been ordered to ascertain the reason behind the action without approval from the concerned authorities.
If any Police official is involved action will be taken immediately. And the 75 families are going to be provided shelter and compensation asap. Shocking and criminal behaviour on part of those involved.

— Shireen Mazari (@ShireenMazari1) April 16, 2020
She said that CDA Chairman has assured her that shelter and compensation will both be provided with shelter being provided within a couple of hours. She added the actions were 'shocking' and criminal behaviour by those involved.
Deputy Commissioner Islamabad said that an inquiry has been done and concerned officials of the enforcement department have been suspended. The officer said the huts in the impoverished neighbourhood was the den of professional beggars.
The deputy commissioner said the inquiry will determine the facts, and said they are arranging food and shelter for the affected people. Federal Minister of Human Rights appreciated the quick response of administration, but added that everyone has fundamental rights under the constitution and the due process should be followed.
Appreciate the response from Islamabad Admin. Just wanted to reiterate that even if they were "professional beggers" they have fundamental rights to dignity and due process guaranteed under Chapter One of our Constitution. https://t.co/E9APdwxzv5

— Shireen Mazari (@ShireenMazari1) April 16, 2020