Mazari apologises for Awan's "insensitive" remarks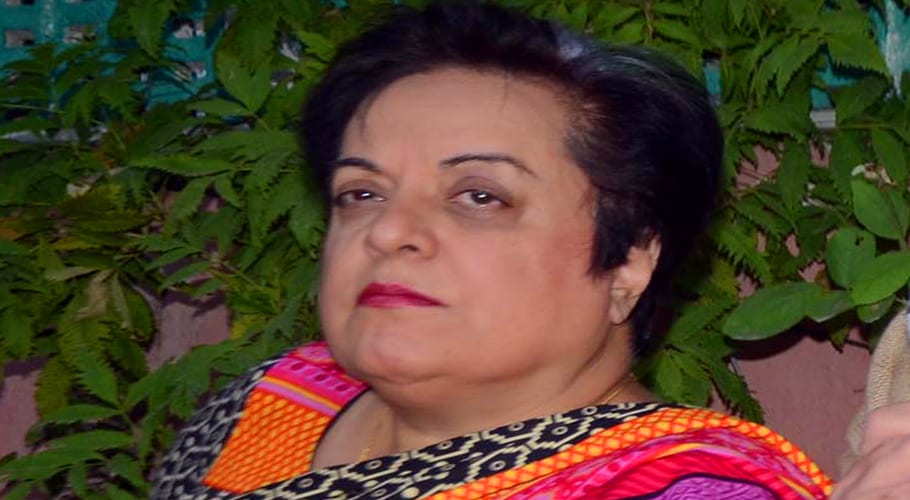 ISLAMABAD: Shireen Mazari, Federal Human Rights Minister, apologised on Wednesday for Prime Minister's Special Assistant Firdous Ashiq Awan's remarks on the recent earthquake.
Human Rights Minister of Pakistan Shireen Mazari has apologised for the "insensitive" and "improper" remarks made by SAPM Firdous Ashiq Awan on the earthquake.
Mazari has tweeted on Wednesday and apologized. She called the SAPM's remarks as "insensitive", "inappropriate" and had nothing to do with the point of view of the government.
The Information SAPM's remarks on the earthquake were insensitive, absolutely inappropriate and most certainly had nothing to do with govt viewpoint. Human suffering can never be made light of.

— Shireen Mazari (@ShireenMazari1) September 24, 2019
The Minister also stated that as being a member of the Cabinet, it is the collective responsibility and due to that she apologises on behalf of Firdous Ashiq Awan.
Awan was addressing the ceremony in Islamabad, where she said that the earthquake is a sign of change, as the land has shifted from its position.
"It's a sign of change that even the earth has shifted. Even [the earth] does not want to accept this change, [which has come] so rapidly," she could be heard saying in a widely shared video.
Awan in her statement has said that her words were presented in a bad light and journalists and social media personalities should abstain from maligning her reputation.
میری گفتگوکوسیاق وسباق سے ہٹ کر پیش کرناافسوسناک ہے۔سوشل میڈیا کےمعاشرے پراثرات کےتناظر میں بات ہو رہی تھی۔اچانک زلزلہ آیا،شرکائے محفل پریشان ہوگئے۔حاضرین محفل کاحوصلہ بڑھانے کےلیے سوشل میڈیاکے تناظرمیں ہی جملےکہے جسے غلط رنگ دے کر عوام کوگمراہ کرنے کی افسوسناک کوشش کی جا رہی ہے pic.twitter.com/IJ8d0wwT0i

— Firdous Ashiq Awan (@Dr_FirdousPTI) September 24, 2019