Markets not following SOPs should be sealed: Atiq Mir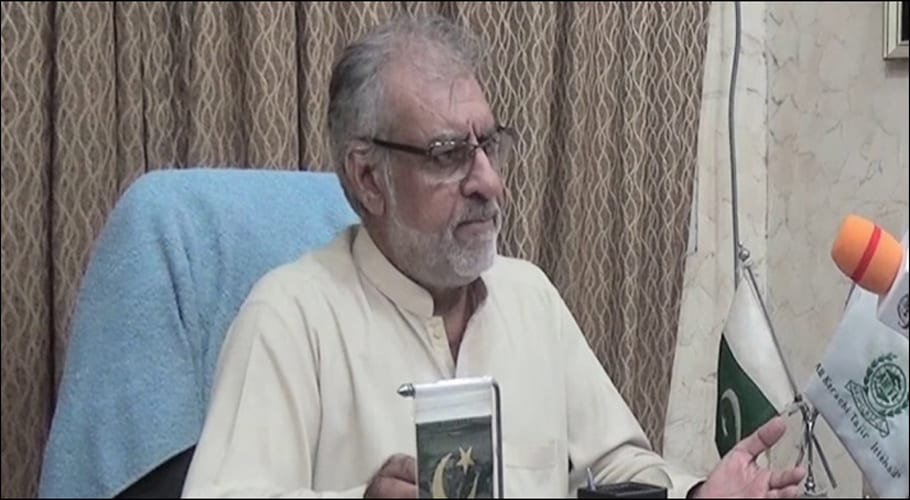 KARACHI: All Karachi Tajir Ittehad Chairman Atiq Mir has said that the markets that do not follow standard operating procedures (SOPs) during business should be sealed.
Talking to media, Atiq Mir said that there was no doubt that SOPs were not implemented on the first day and it was not expected. "When the business was permitted after a two-month shutdown, there was uncertainty".
He said the markets were allowed to open under SOPs, adding that most of the shops and markets were crowded.
He said that many markets which are famous for Eid sale especially in the Saddar area were very crowded and there was a procession situation which is deplorable.
The Chairman said, "People came out eagerly, while those who did not want to shop came to the market," he added. Atiq Mir said that if the social distance and SOPs are not met by the trader, then the markets where SOPs are being violated should be sealed.
He demanded that the government increase business hours and permit business even after Iftar.
Business activity resumed in different cities of the country, including Karachi.
According to the Sindh Home Department
, the business has been allowed to open after the Sindh government issued rules and regulations.
A notification issued by Sindh Home Department stated traders can open businesses from 6:00 am to 4:00 pm. Traders will be allowed to do business from Monday to Thursday.
The notification further said
unnecessary movement of pubic will be banned from 5:00 pm to 6:00 am the latest order reduced the timing of business activities in the province for one hour
.